Our original plans were to stay in Ensenada for a day or two, just long enough to check into Mexico and review the weather forecast for our next leg South. Once checked in, we saw an opportunity to schedule our long-overdue haul-out. The Baja coastline is mostly uninhabited until Cabo, and we have no interest in going there, so, although we might stop once or twice, our next leg will be about 1000 nautical miles. We want to be prepared for it.
---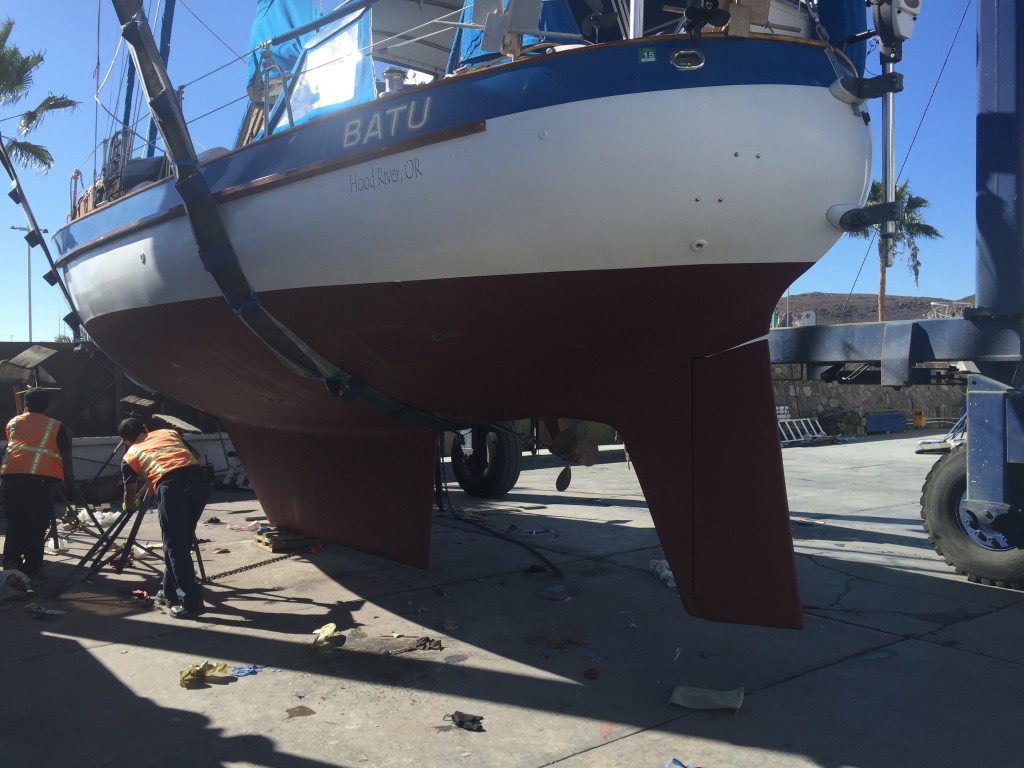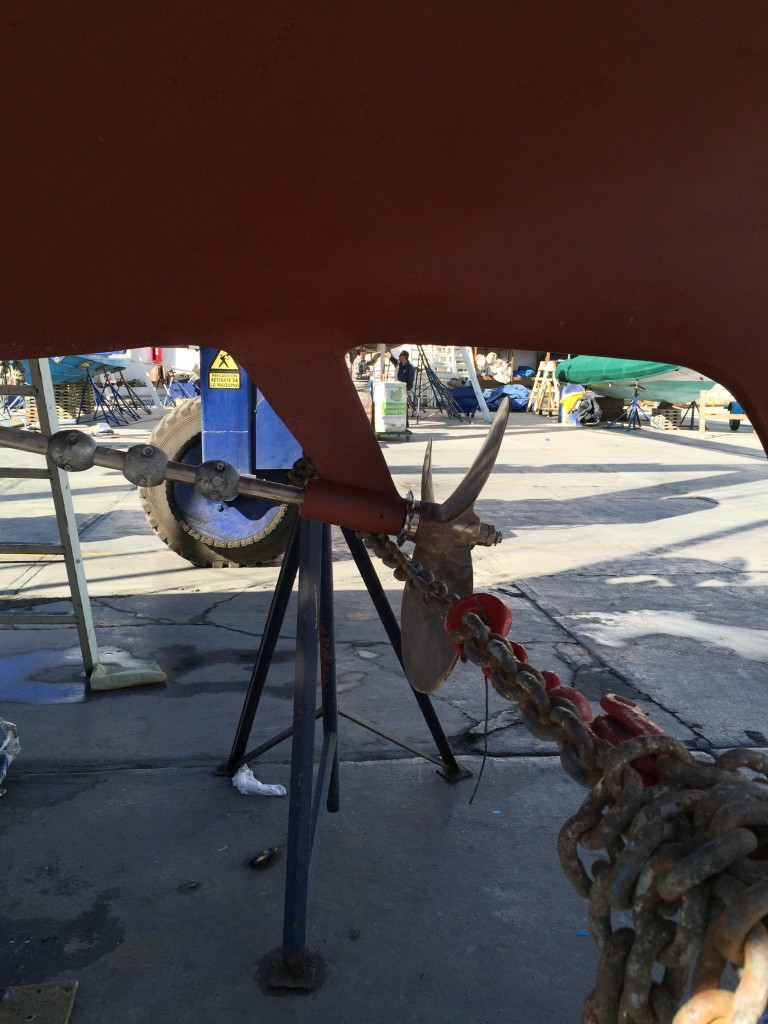 ---
Although being on the hard is an unnatural thing for a boat, our yard experience was good thanks to the extremely professional staff at Baja Naval. After a week on the hard, BATU splashed back in the water November 29 with a new salt-water through-hull, new flax shaft packing, a line cutter and a couple fresh coats of Z-Spar B90 anti-fouling paint. She was ready for the tropics, and we were too! With a couple days to provision and prepare, we planed to depart Ensenada and sail for the next seven to ten days, around the Southern tip of Baja and across the Sea of Cortez to Mazatlan or Puerto Vallarta. But life, especially when cruising, turns on a dime.
---
---
Everything changed with an unnerving popping sound and the acrid smell of electrical smoke. A day before our planned departure, our ancient, but very well-built Grunert refrigeration system went *poof*. The shredded interior of our old compressor motor revealed a very worn shaft from a sealed bearing race that had gone bad long ago, but kept rotating anyway due to the power of the system. "No senior, replacement parts not possible. The factory is closed twenty years."
So, somewhat grudgingly, begins our education on the installation of refrigeration systems. Every dollar we spend means less time cruising, and a lost opportunity to learn self-reliance. We could continue without refrigeration, but to us the extra effort and hassle seems like too much of a tradeoff. If we have to replace the system, we will do the work ourselves. They say the 'cruising life' means repairing your boat in exotic locations. While far from exotic, here we are. For those many who are wondering why our tracking dot is no longer moving, that's the answer.
---
---
At this point we plan to install a new low-voltage compressor system that will pair with our current layout of four holding plates. Still an expensive and complicated repair, this will be far cheaper and better than tearing everything out and starting completely from scratch, as long as we can make it work. We need to rent or borrow a car and drive back to the States to purchase parts. Everything is logistically complicated. Like most boat projects, just reaching the problem is nearly impossible and involves many unnatural and painful positions in tight spaces. This is why we brought kids.
Our dot will move again. At the moment, we are anxious to wrap up this next phase and move on. Although it takes some time to adapt to our new reality, we are out in the world finding our way, and at the end of the day, that's still a very good thing.