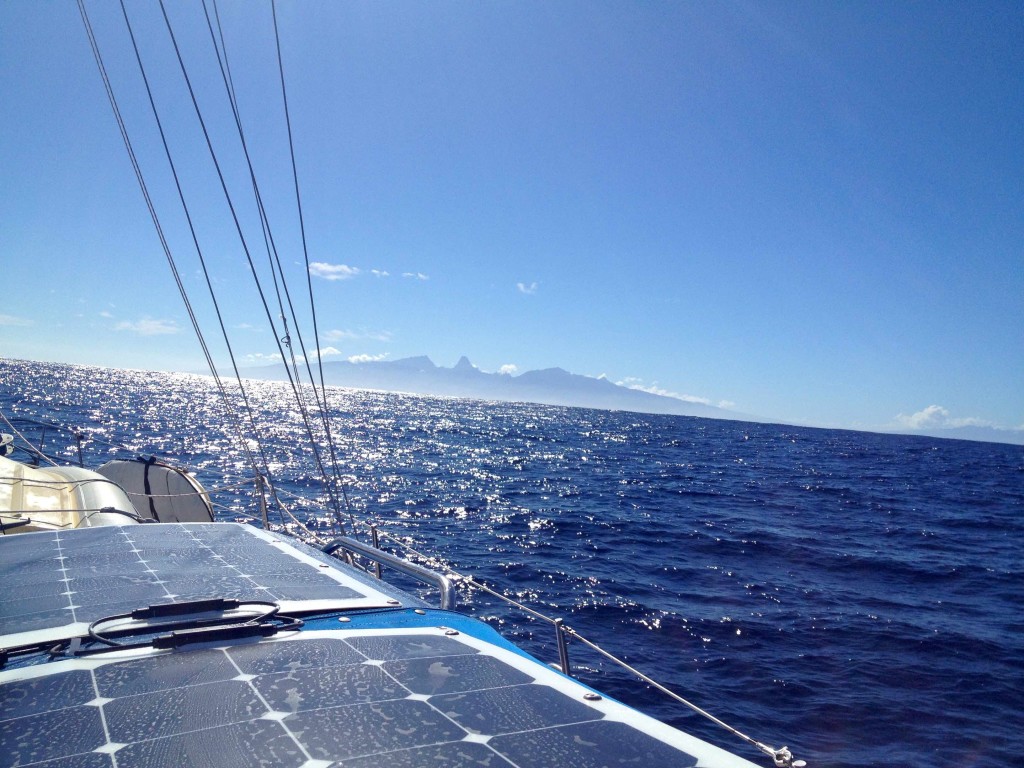 ---
This morning the soft, damp air of Tahiti breathes over my skin. It's hot. Hot enough that, at only nine AM, I've already been swimming once and will hop in again soon if the wind doesn't fill in to cool things off – maybe even if it does. Batu is anchored in the shimmering turquoise waters of Cooks Bay, Moorea. Although we've been in Tahiti for a full week making repairs, provisioning, and preparing for our next passage, in some ways it feels like we've just arrived. The past week is a blur of sail repairs, oil changes, countless runs to chandleries, grocery stores, parts providers and other shops. Yesterday we finally left the city of Papeete and made the fifteen mile crossing to lovely Moorea to relax.
---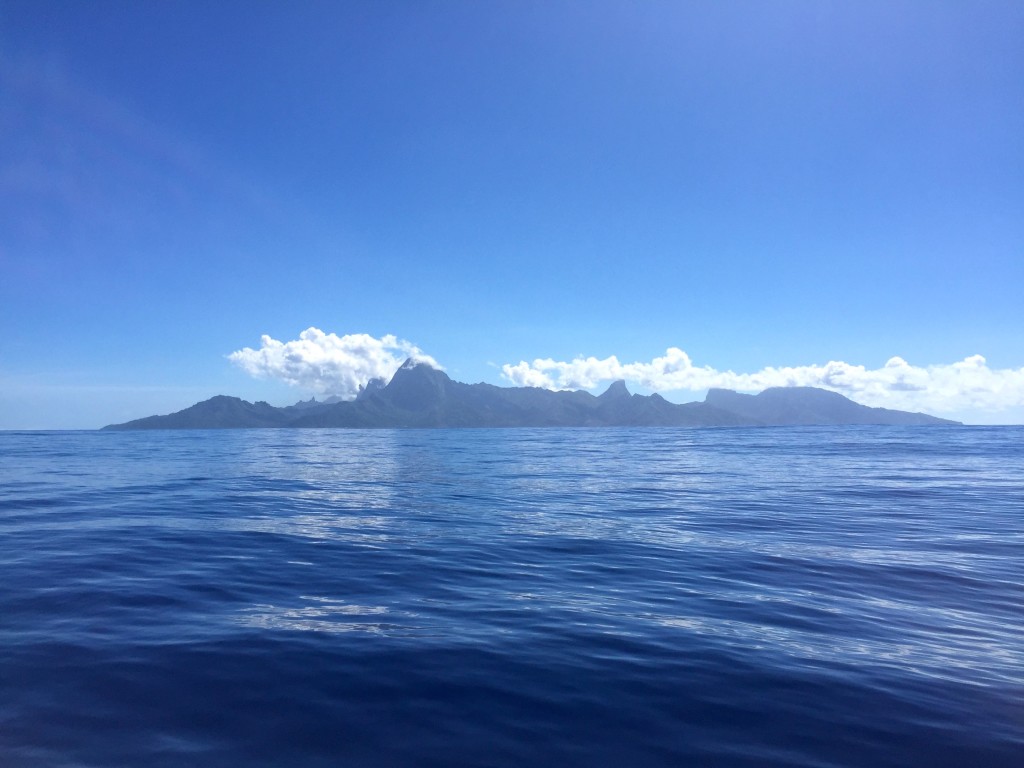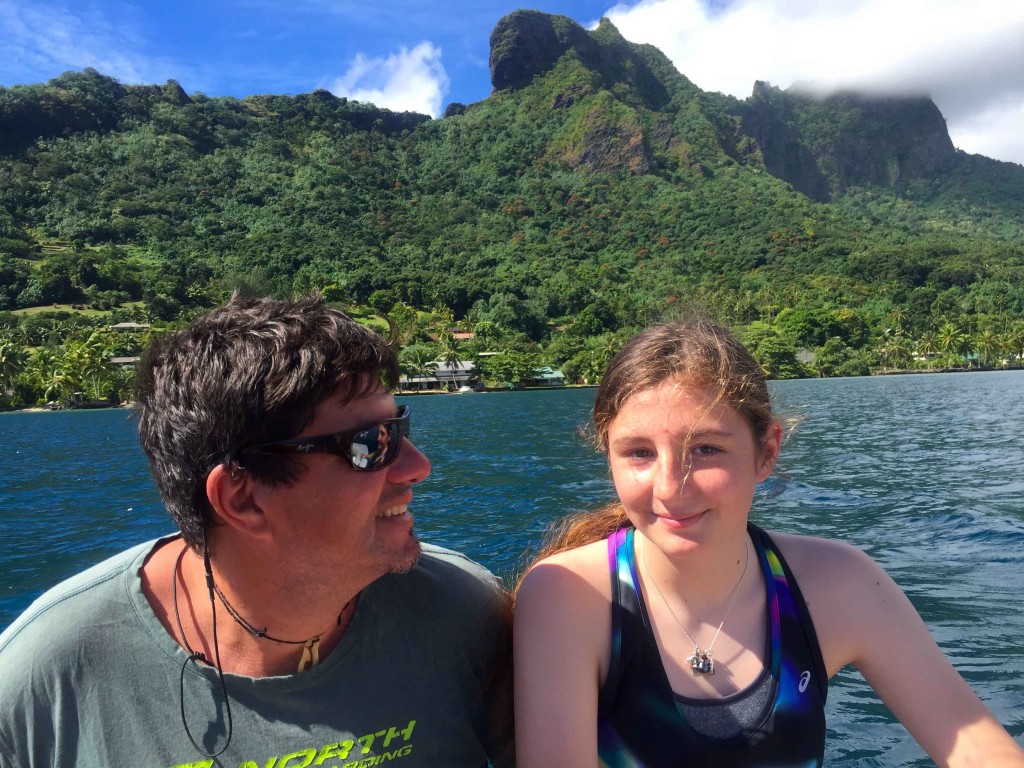 ---
This morning's sultry air reminds me of our passage from New Zealand, well, the last part anyhow. At least fifty miles Southwest of Tahiti we could smell the faint, sweet smell of flowers on the air. Almost literally, we could have followed our noses to the source. Once we made landfall I could still discern that distinct, flowery smell all around us. One of the things I love most about voyaging is the delight in little things like this. After a week in Tahiti that beautiful scent simply becomes part of the landscape – hard to discern.
The tropical transition was especially pleasant for us given the challenge of the passage from New Zealand. Our twenty-day, 2470 nautical mile passage was not an easy one, but then again, we weren't expecting easy. The first week we tracked ENE from Opua through grey, desolate waters at the fringe of the Southern Ocean. We departed NZ following the passage of an upper level low, so the seas were rough enough that we didn't even fish, although we saw many shearwaters and a couple of giant albatross fishing happily. We kept pushing hard, curving ENE of the Kermadec Islands to dodge the worst of a powerful extra-tropical low pressure system which crossed our path about ten days in. Although we'd had strong winds earlier in the passage, this is where things got interesting.
---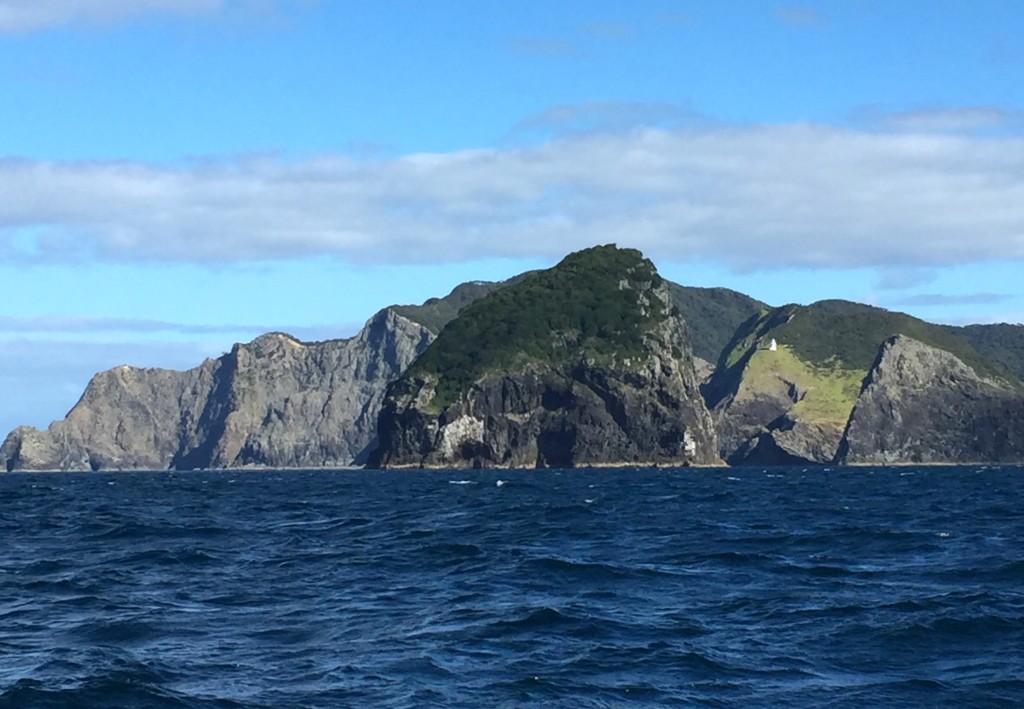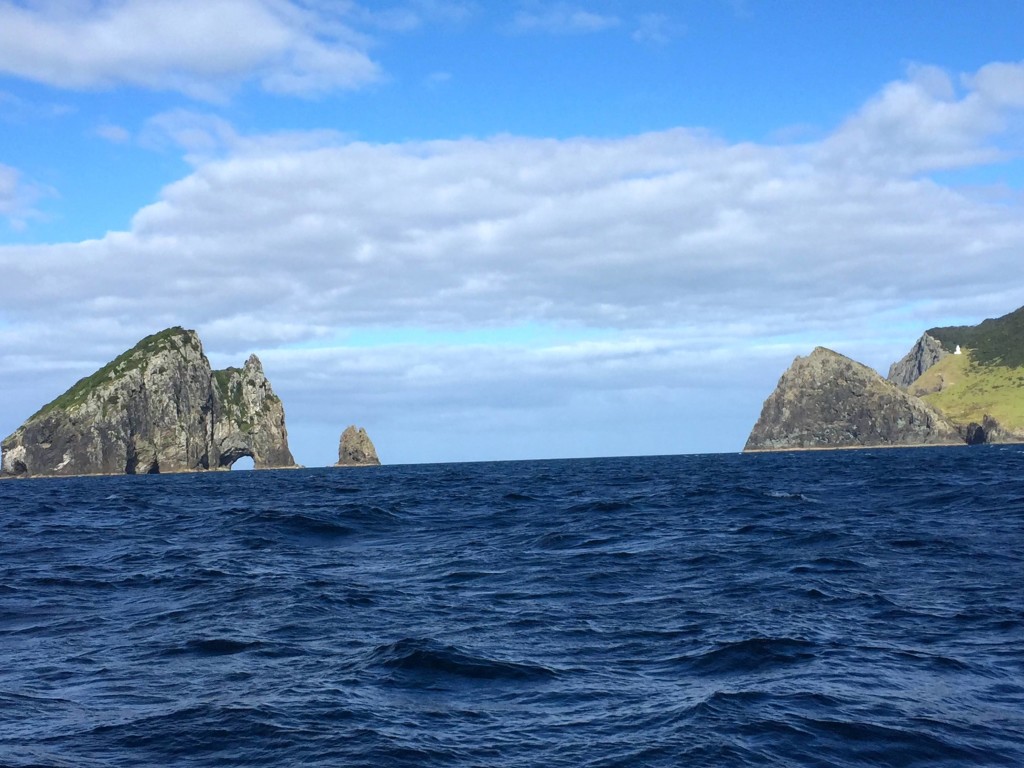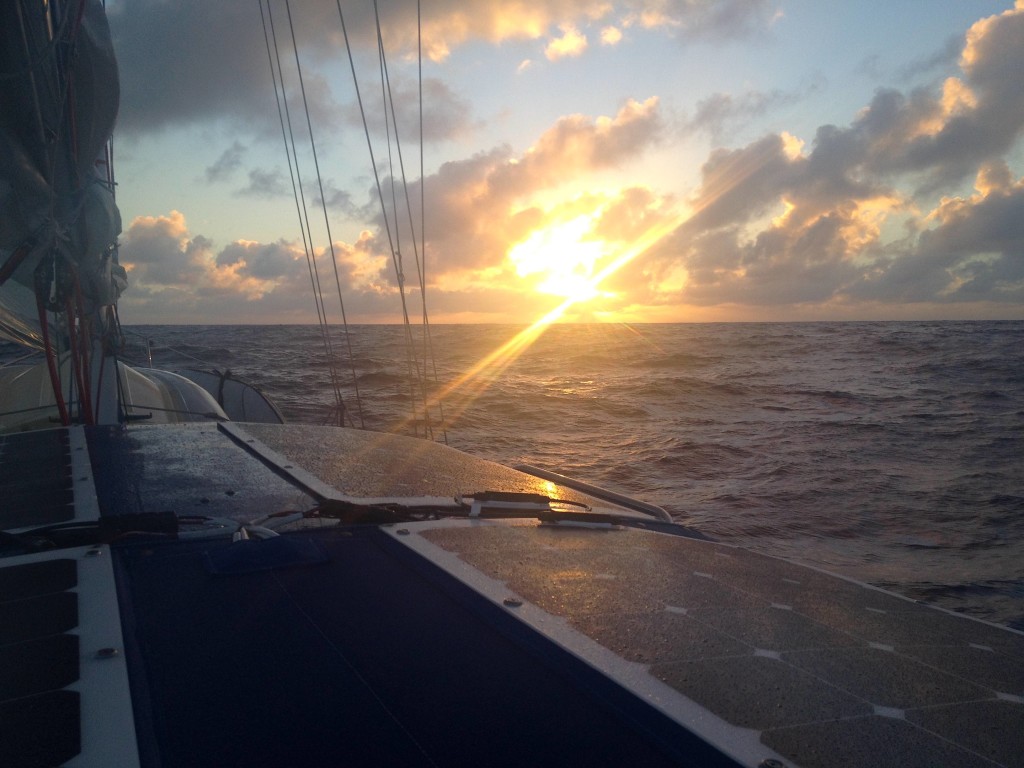 ---
Around dark, after about twelve hours of sailing close hauled in 20 – 30 kts, the winds increased to 30 – 40, and then to 30 – 50+ kts. The seas were easily 5 – 6m high and breaking, making it unwise for us to heave-to, a common strategy for sitting tight in foul weather. Consequently, we ran before the storm on a deep broad reach with our main sail triple-reefed and a small bit of Yankee out for balance. Batu sailed at a safe 6 – 8 kts in these tough conditions and we hand-steered to assist the wind vane in keeping us on course. I was thankful that we didn't need to consider running a drogue astern, which we were prepared to do if the seas got worse. The storm blew for about 12 hours and peaked for 3 – 4 hours, at times shaking Batu like a doggie chew toy. The masthead anemometer read 53 kts several times and, during the peak gusts, we had the surreal experience of the storm "going overhead," the wind lifting off the water, shaking the rig but leaving the cockpit almost calm save for the sound and vibration of fifty knots screaming through the rigging. About 4:30 am, the wind dropped and switched to Westerly. The seas remained big and messy (in fact, it probably looked worse during daylight) but the wind was a much more manageable speed and direction.
After the gale we were pretty wrung out, and over several days we limped our way into the trade wind belt above 25 deg. S. We sailed just a few miles West of the island of Rimitara as the wind and seas settled into a more-or-less predictable trade wind pattern. We arrived in the tropics during a northerly shift in the SE trades, so we motorsailed the last few days in order to make Tahiti. Over the passage we sailed about 60% of the miles with winds at, or ahead of, the beam. We arrived with  2 torn sails, several broken plates and dishes, a partially parted halyard, a spinnaker sheet that I cut from the propellor during a mid-ocean swim and quite a few other ripped, torn, broken and spent pieces of gear. Nearly everything – including us – was wet, salty and in need of a good rinse after being almost continually awash during the passage. We had a wonderful sail, but it sure wasn't easy.
---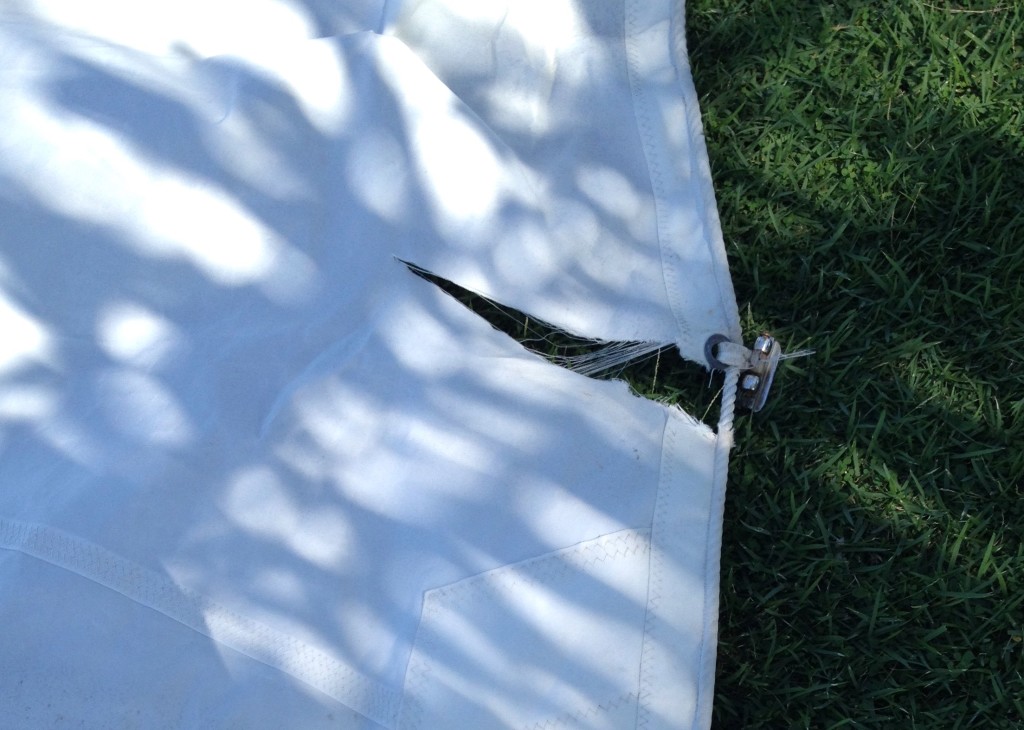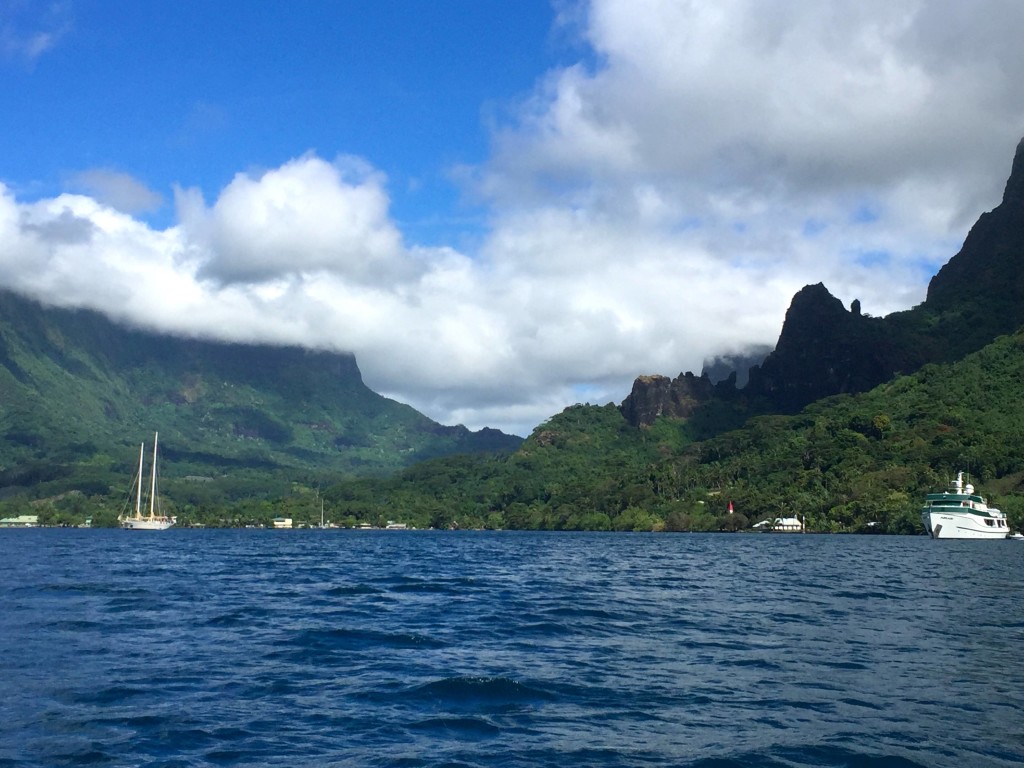 ---
A few things on the plus side: 1) we're still alive!, 2) it could have been much worse, and our passage time was good, 3) Walter "the Wonderful Westerbeke", as we've dubbed our original engine, performed like a champ and seriously earned the full-day spa treatment he received upon arrival in Tahiti, 4) we've found the niche for our Air-X wind generator! Strong apparent winds work best – during several days of dismal solar power the wind gen had us topped up on power with an extra 80 – 100 amp hours each day! We've never had that kind of power sailing downwind.
So now that we're rinsed & mended, cleaned & repaired, we're resting and regenerating for our next big passage from Tahiti to Hawaii. We plan to depart in a week or two, around mid-June, and will keep posting updates as possible.
---