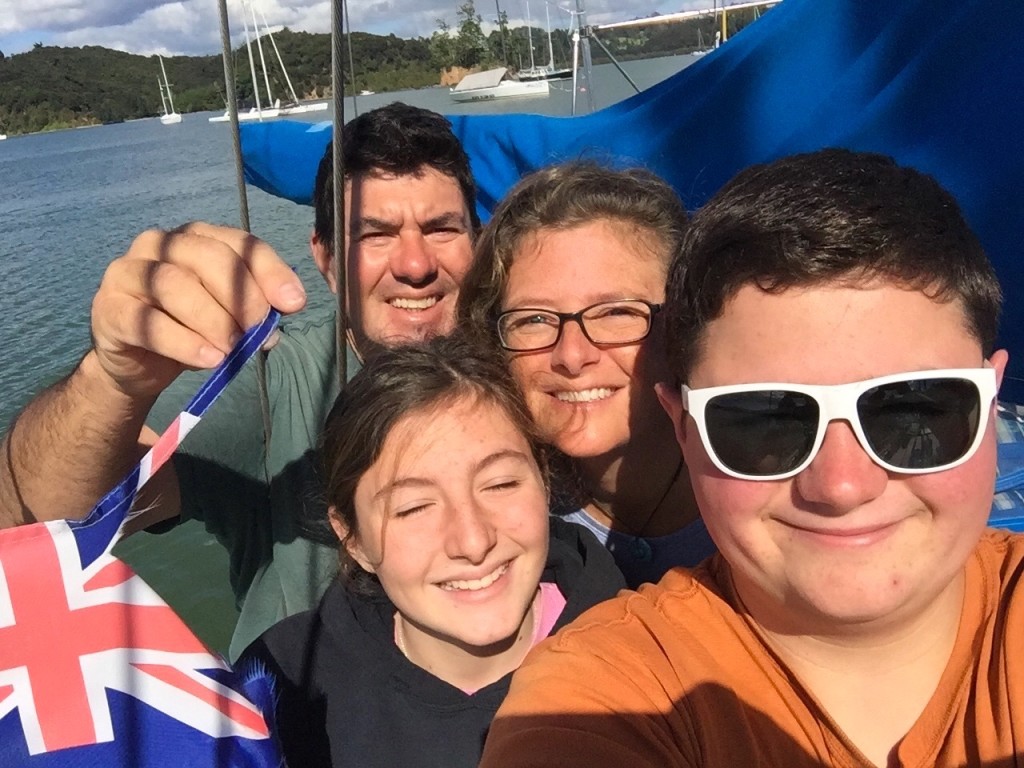 ---
Hard to believe we've been in New Zealand for nearly six months. For the last six weeks we've been focused on preparing Batu and her crew for passagemaking once again.
In addition to boat projects, we've been carefully watching the weather patterns and trying to find a workable slot for our passage to Tahiti.  One thing is for sure, the weather, and the forecasts, change quickly here. I keep hoping to find a good window and press  "freeze frame," but haven't got that sorted yet. Nonetheless, with chilly temps and more frequent rains, the time to depart is approaching.
Perhaps our biggest stress in departing was selling our car, Fern. She was looking so good after her "for sale" wash & vacuum. Fern was so pleased with herself that she decided to take a slow moving dive into a fence and munch her front fender, a bit like a dog rolling in the first mud puddle (or worse) right after a bath. Anyhow, it took some sorting, but in the end, we managed to find a good home for her where she will be well appreciated. We loved her, but sadly, Fern was not a good financial investment in the end.
After weeks of searching for the perfect weather window, I've decided that, if it does exist, it certainly doesn't last for a month. In the end, we've settled for what I think will at least be a workable one. Although a late-season tropical depression is swirling over Vanuatu about 1200nm north of us, the south pacific ridge has been rising to a latitude that, we hope, will give us decent winds. Since the forecasts beyond a few days out are merely fiction, I suppose we'll just have to get what we get and not throw a fit. Fingers crossed. We plan to depart on Thursday, May 4, behind a small low.
Our dot's on the move and, I am thankful because I love to sail.  We hope to cover the 2250 – 2500nm passage in the next three to four weeks, and we'll try to post updates once we arrive.