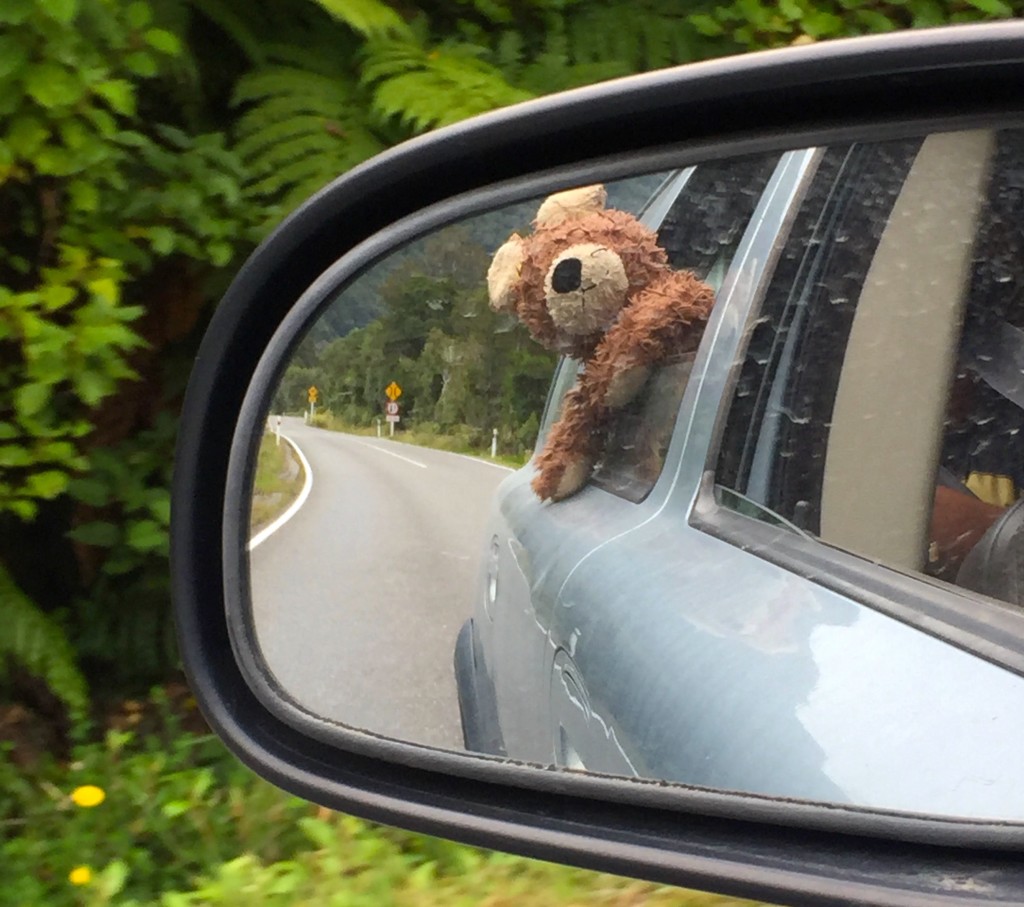 ---
After our haul-out, time slipped away mercilessly as we embraced a domesticity we'd not experienced since our time in Mexico. It can be so comfortable to simply stay put for a while. After uncertainty and stress, there's something therapeutic in having a schedule. Sometimes this is exactly what we need, other times it can feel like a hardening of the arteries.
Despite great conditions for solar power, we were experiencing shockingly poor performance from our one-year old solar system, prompting us to replace all four 100w panels. Two panels proved completely dead, the other two produced about enough power to light a flea circus, dimly. Despite the unexpected cost, the new panels should save a lot of diesel, not to mention daily engine hours needed to keep our electrical system topped up. Reduced longevity is one of the problems with the thin, flexible panels that our setup requires. Hard panels last longer, but are delicate and require more space.
---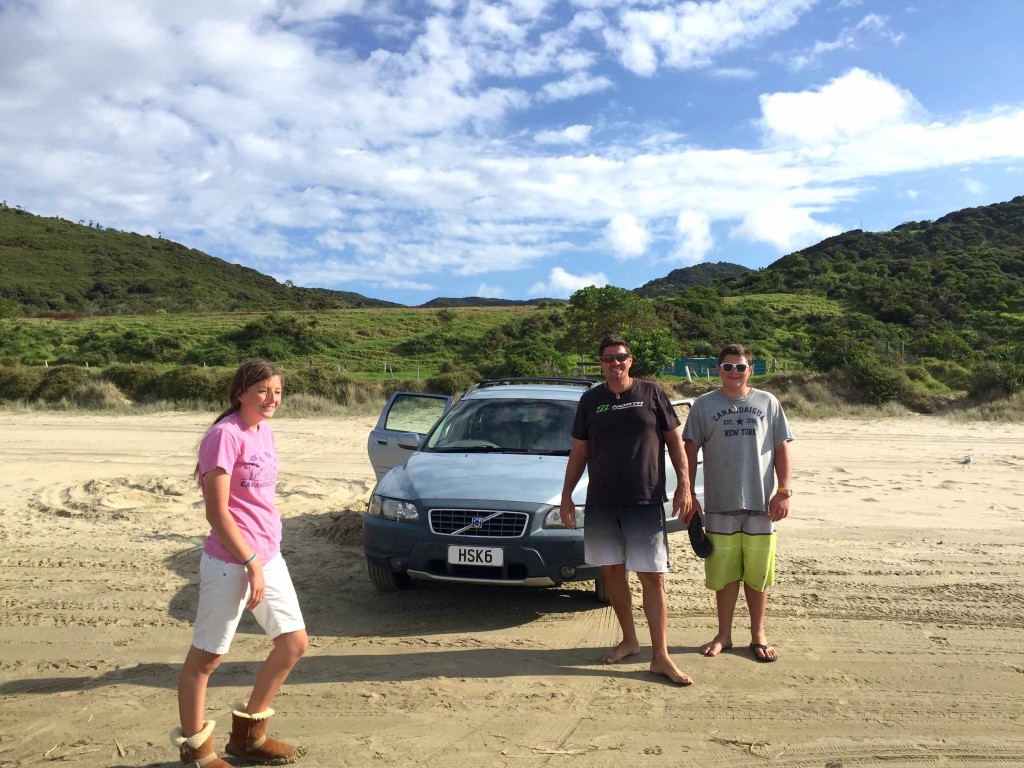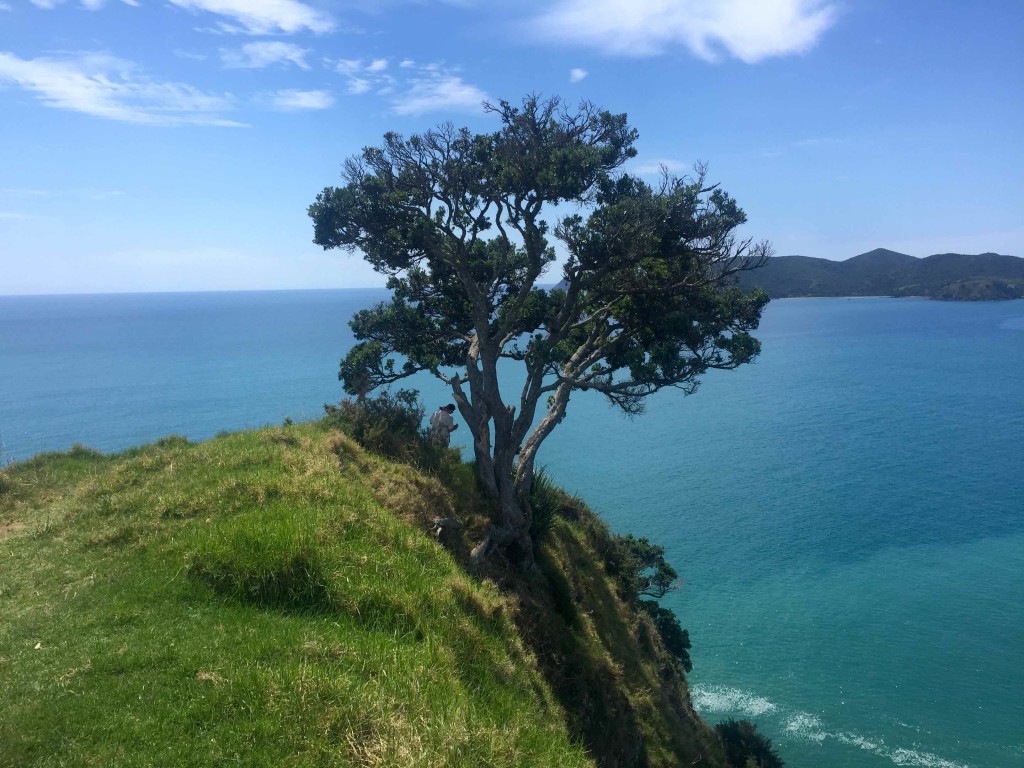 ---
We did make a few surgical strikes to explore the North Island, but the bulk of our February was spent on projects, planning, and initiating new homeschool curricula for the kids. While trying to figure out school requirements, Karen encountered a surprising lack of enthusiasm from the high school guidance counselor in our home town, but eventually found an engaged Vice Principal to confirm the standards. Sean is now enrolled in an accredited high school program through University of Nebraska which should allow him to have a complete transcript, regardless of where he chooses to go in the future.
---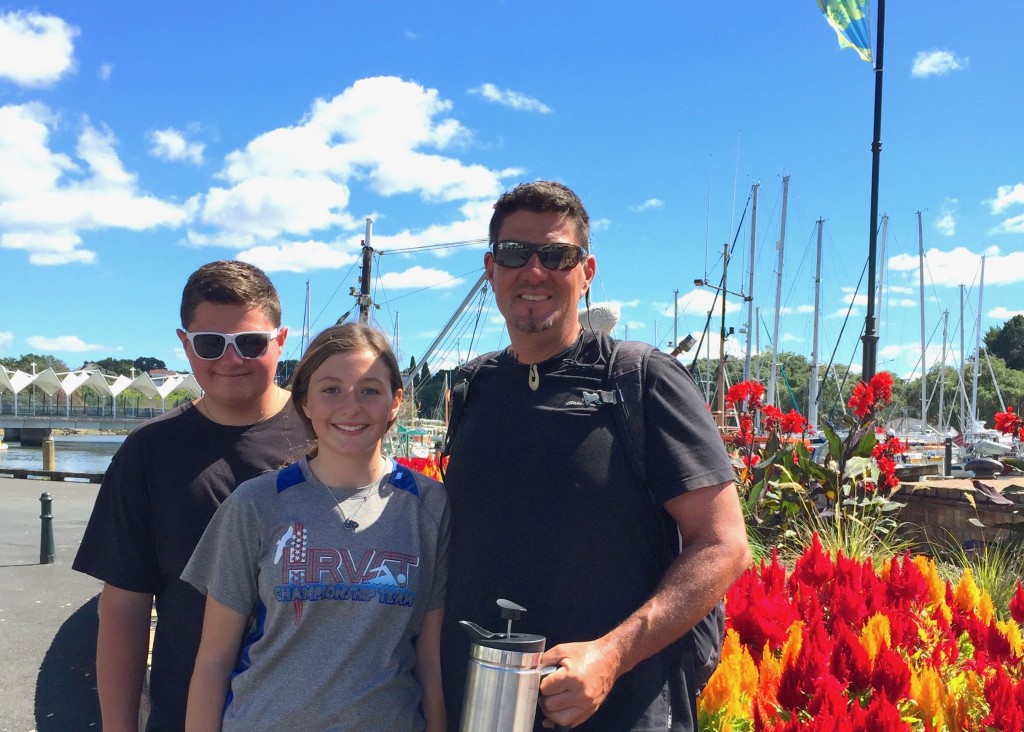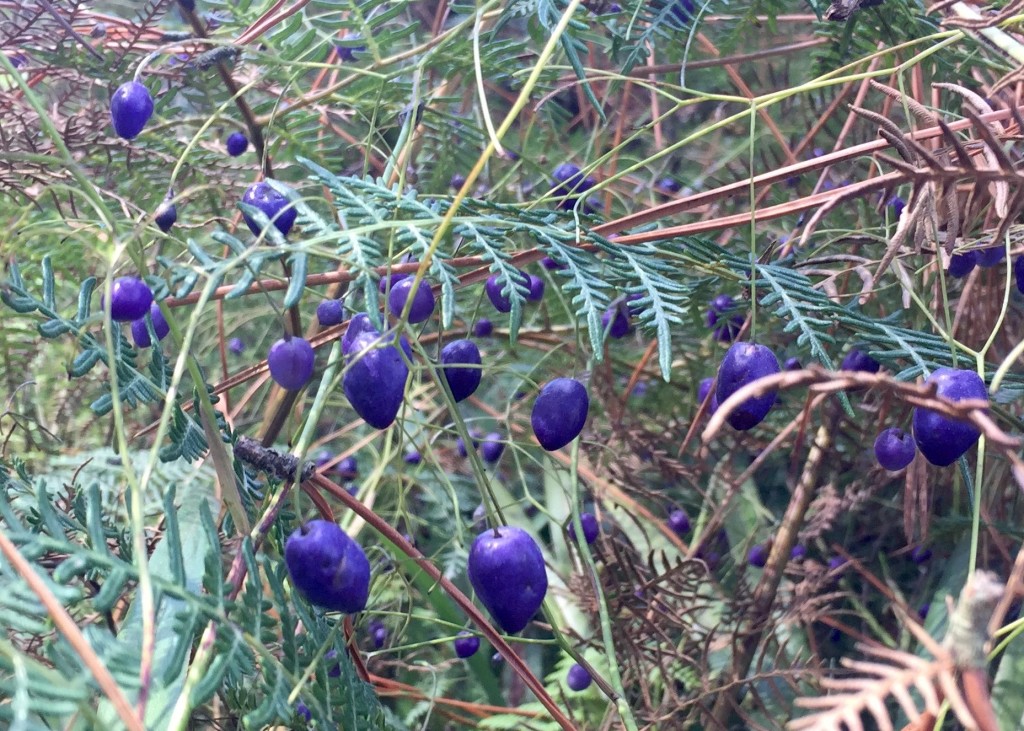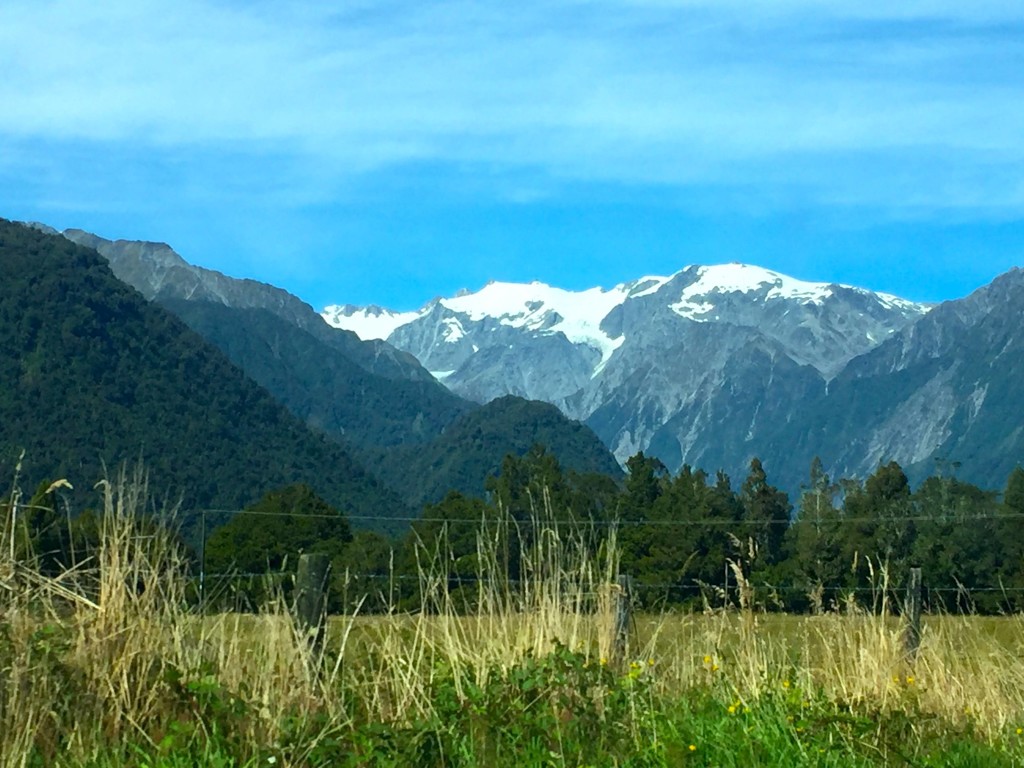 ---
As February rolled into March, we almost grudgingly relinquished our short-lived domesticity, giving up our comfy beds, home cooking, and regular swims at the community pool for exploration and adventure on the open road. Despite previous reports, we found the costs to explore NZ by car to be fairly high. The cost of petrol at around USD$8/gal didn't help, but perhaps the biggest surprise to us was the cost of camping. Holiday parks, found almost everywhere, typically offer camping facilities ranging from bunk-type cabins to basic tent sites. Most have restrooms, showers and even community kitchen facilities, making them the most economical option. However, the cost for a basic tent site ranged from NZ$48 – $122/night, which seemed pretty steep to us. Consequently, we kept our land tour short. We were able to make several North Island excursions from Opua, with just an occasional overnight. When we finally did hit the road, we didn't languish, driving a loop from Opua to Wanaka in the South Island and back in about twelve days, averaging about four+ hours of driving each day.
---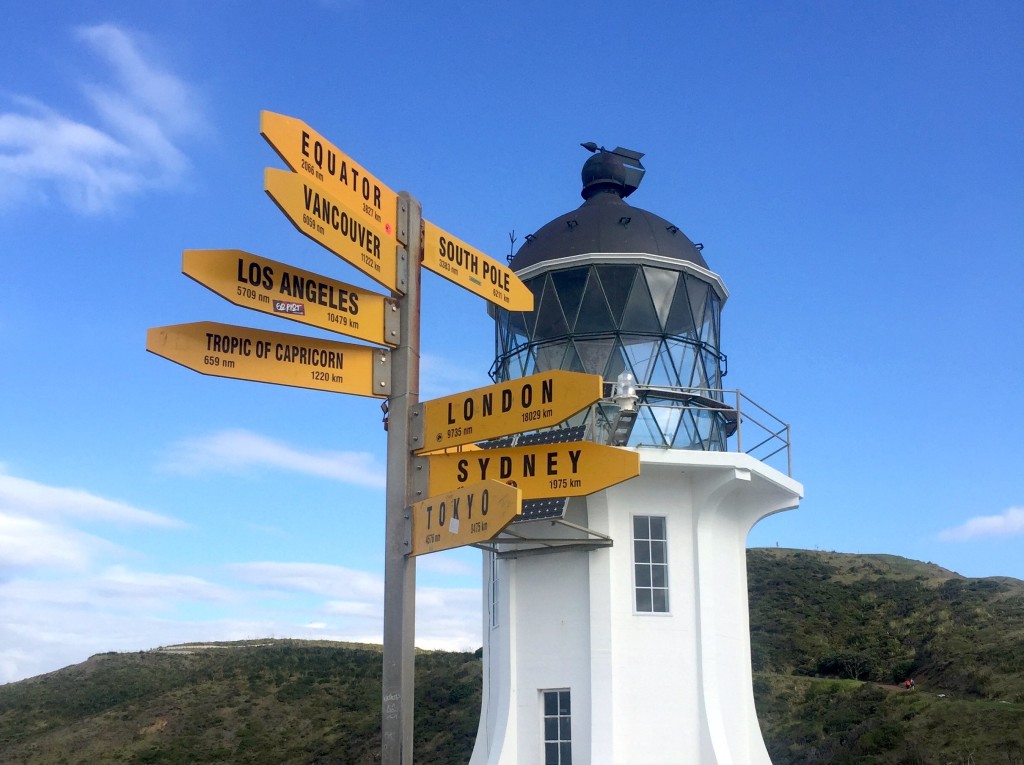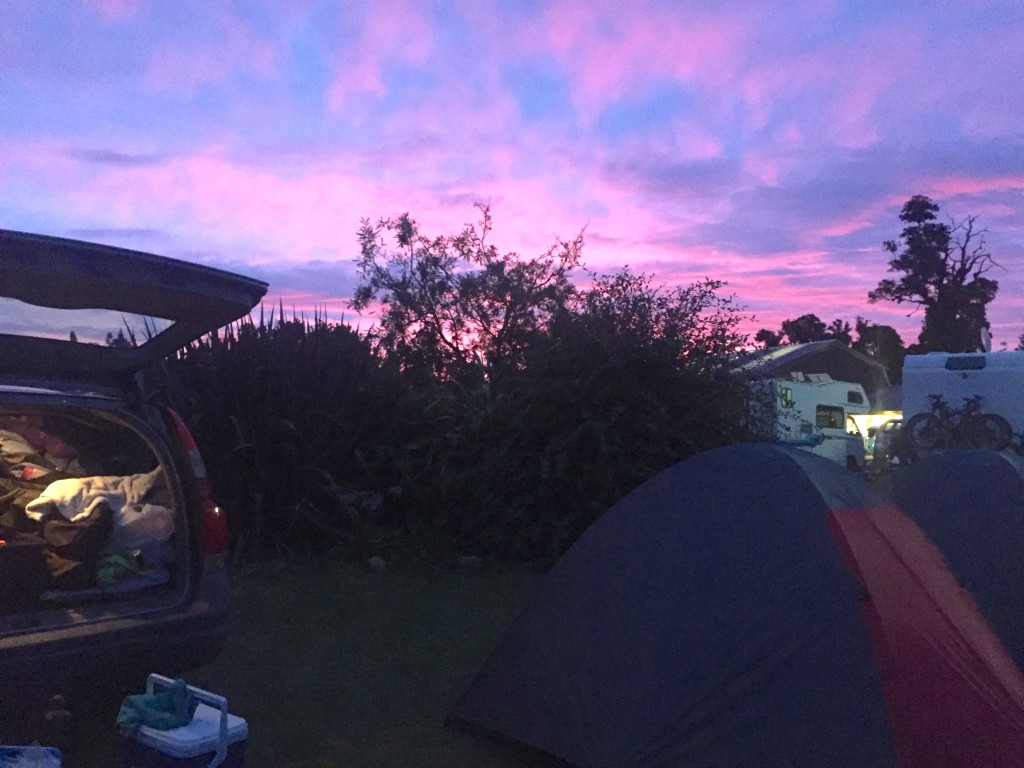 ---
CREW PERSPECTIVES
Here are a few thoughts about our exploration from the crew:
Peter: Karen, what sticks in your mind most about our tour?
Karen: Not one single place, but just an overwhelming feeling of awe at the beauty of all the places where we looked out over the water: Matauri Bay where we looked out over the Rainbow Warrior, the bluff [at Opononi] on the way down to Dargaville [looking west at the Tasman Sea], Crossing the Cook Straight, the look-out [at Hokitika] on the South Island where we saw the pancake rocks. All of it.
Peter: Wow, anything else?
Karen: I like the sheep too.
---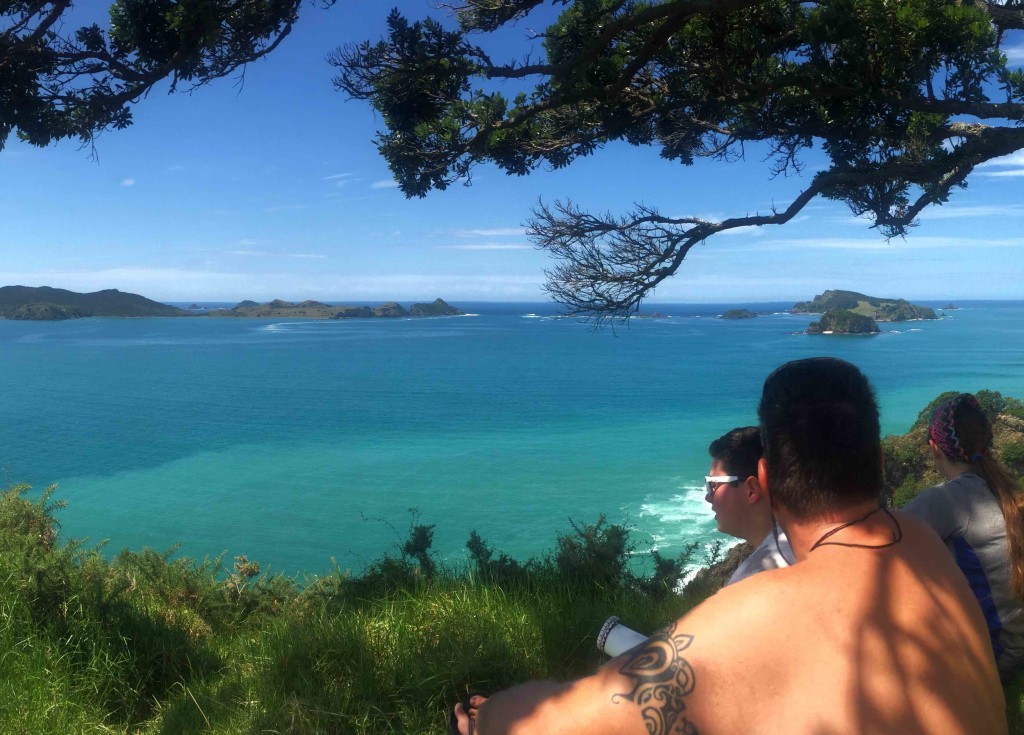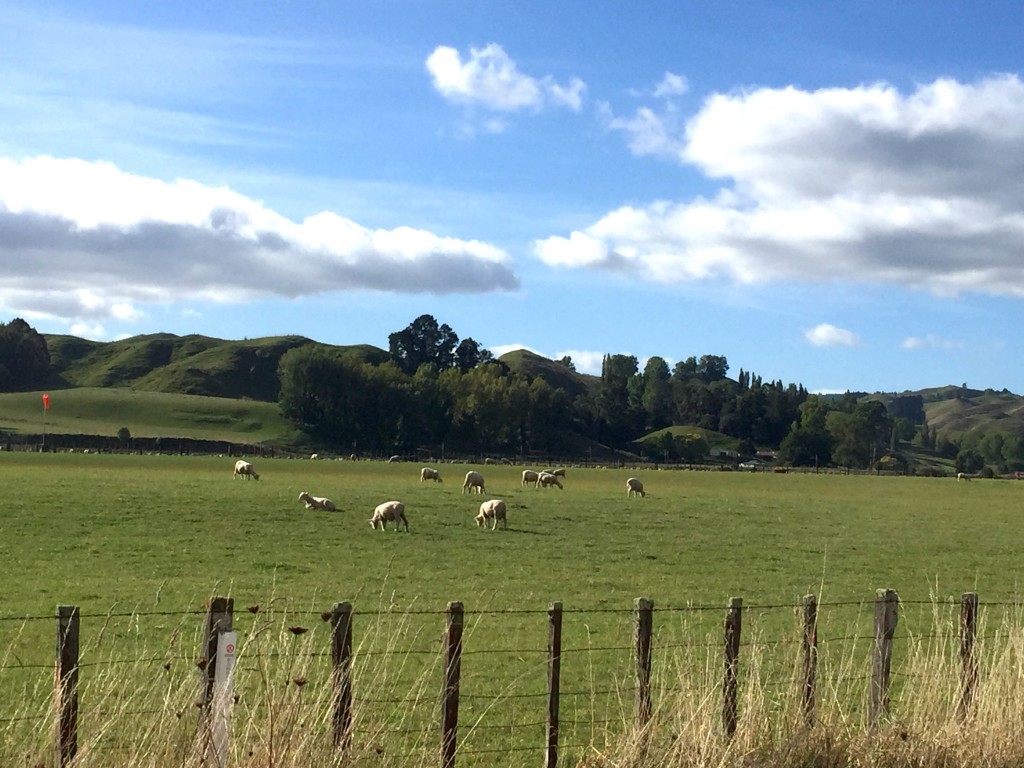 ---
Peter: Sarah, what sticks in your mind the most?
Sarah: The Penguins.
Peter: At the Antactic exhibit [in Christchurch]?
Sarah: (Nods & smiles.)
Peter: Why?
Sarah: Because they swam really fast and were so graceful under water.
---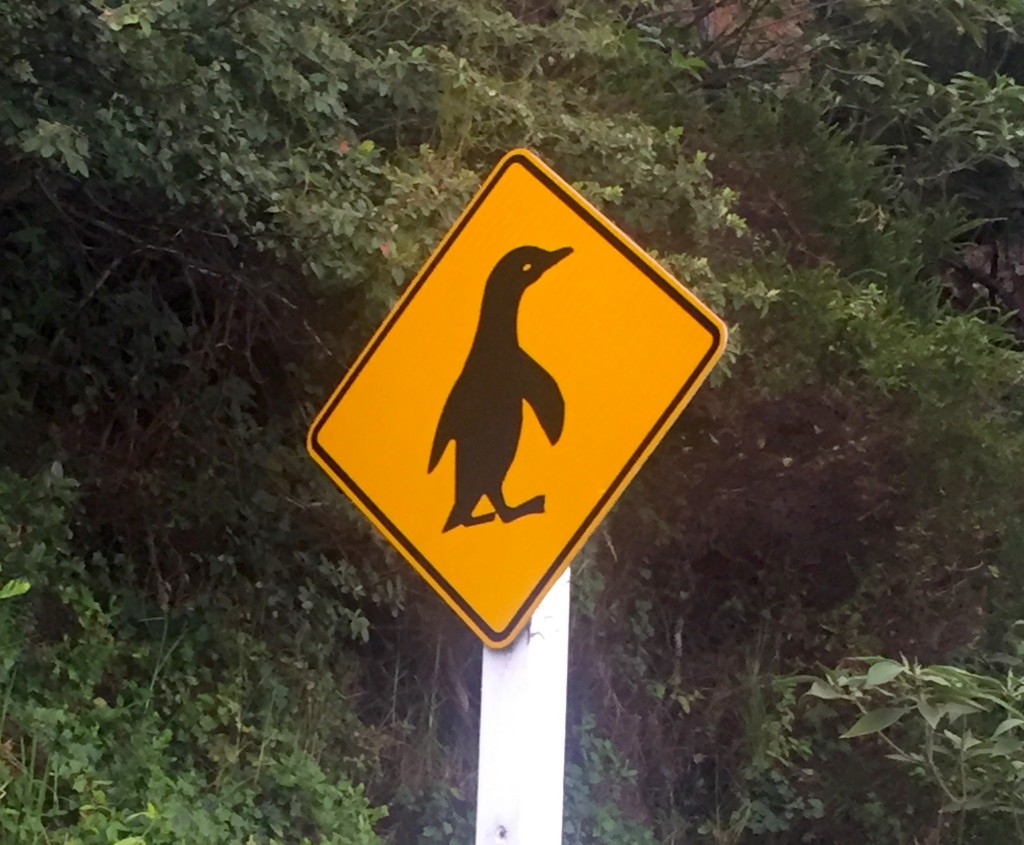 ---
Peter: Sean, what were your favorite parts of our tour?
Sean: The Gates of Haast.
Peter: Yeah, why?
Sean: Because it was awesome.
Peter: Anything else?
Sean: I liked the water there…and it was cool out.
---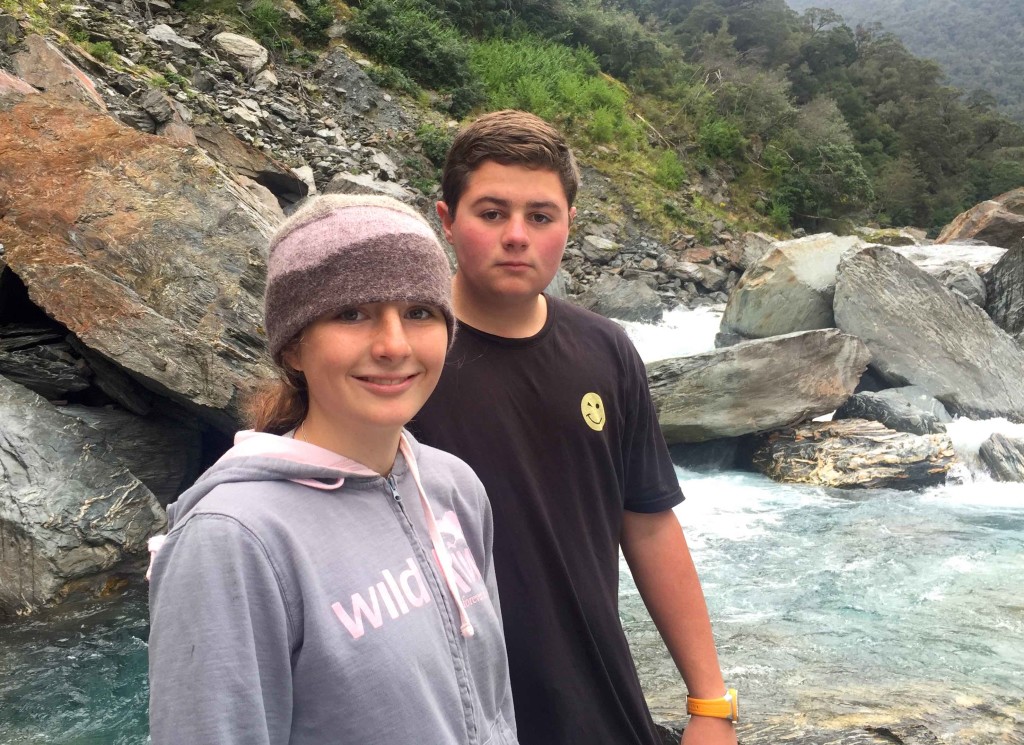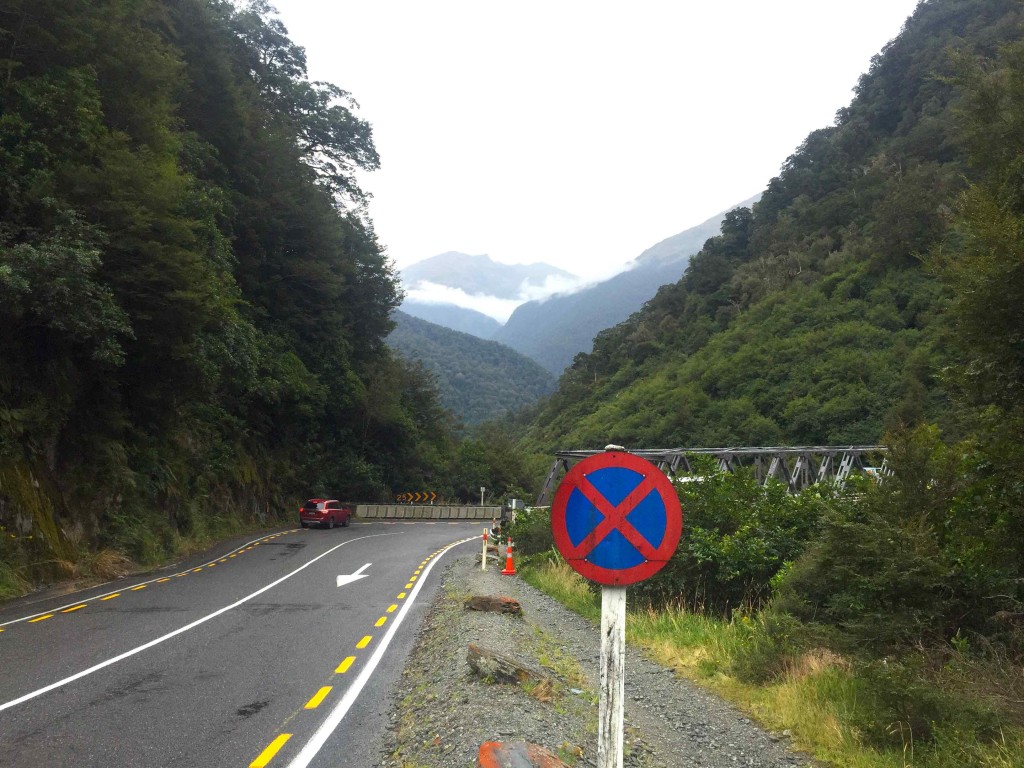 ---
My hope has always been to share what I consider to be the most valuable spoils of our travels: our perspectives. That said, it's nearly impossible to cover the highlights of our journey without a bit of travelogue. For those interested in touring New Zealand, the next two posts are for you. If not, hopefully you'll enjoy some of the photos.
---