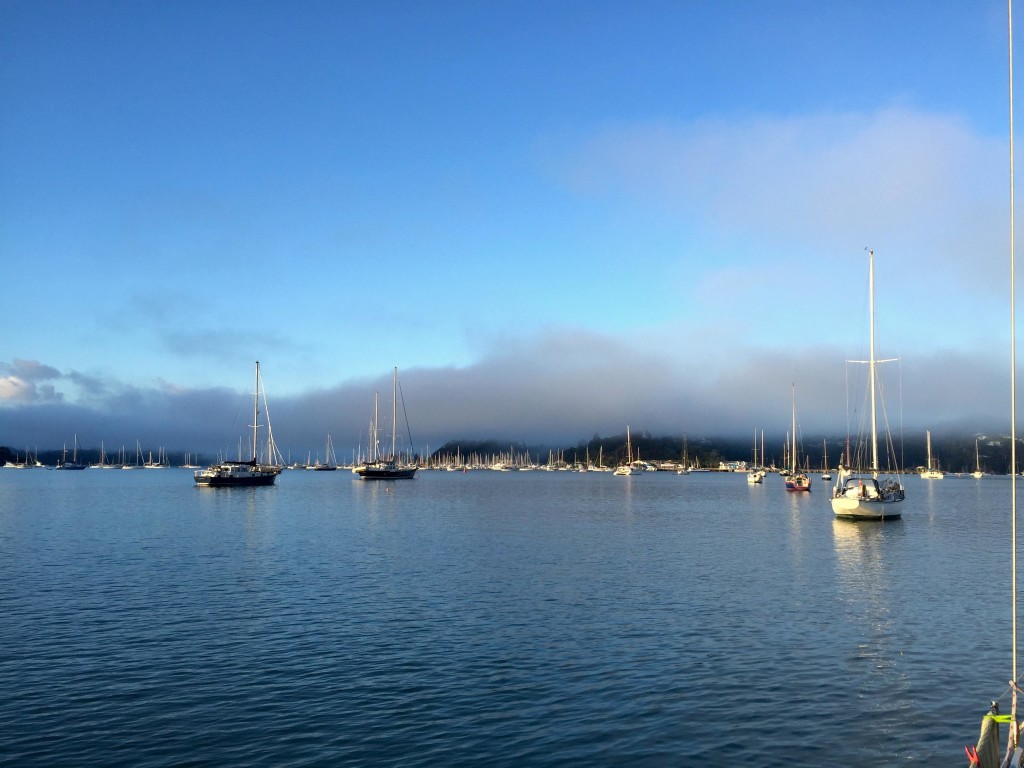 ---
Ah Christmas time…the holiday season naturally brings to mind warm sunny days, balmy breezes, birds chirping, and colorful flowers blooming in early summer splendor. Sarcastic? Yes, sorry. Even after six weeks here in New Zealand, my lifetime of Northern-hemisphere influences still have me turned on my head. Nothing drove this home more, perhaps, than our Christmas Eve dinner with fresh, sweet corn from a roadside stand. I'm taking about the 'good stuff,'  succulent, chin-dripping mouthfuls of buttery sweet corn on the cob. Rather than Christmas tradition, my brain invariably connects corn on the cob with huge mid-Summer gatherings at the family cottage on Canandaigua Lake.  Despite the disorienting fact that the austral Christmas falls in mid-Summer, we managed to carry out the rest of our Christmas traditions dutifully, with a very modest gift exchange, eggs benedict on Christmas morning, and a serious smoked mussel chowder for dinner. Few things feel more like home, perhaps, than a full, happy tummy. To round out the cultural diversity we had a Mexican Train domino marathon well into the wee hours.
---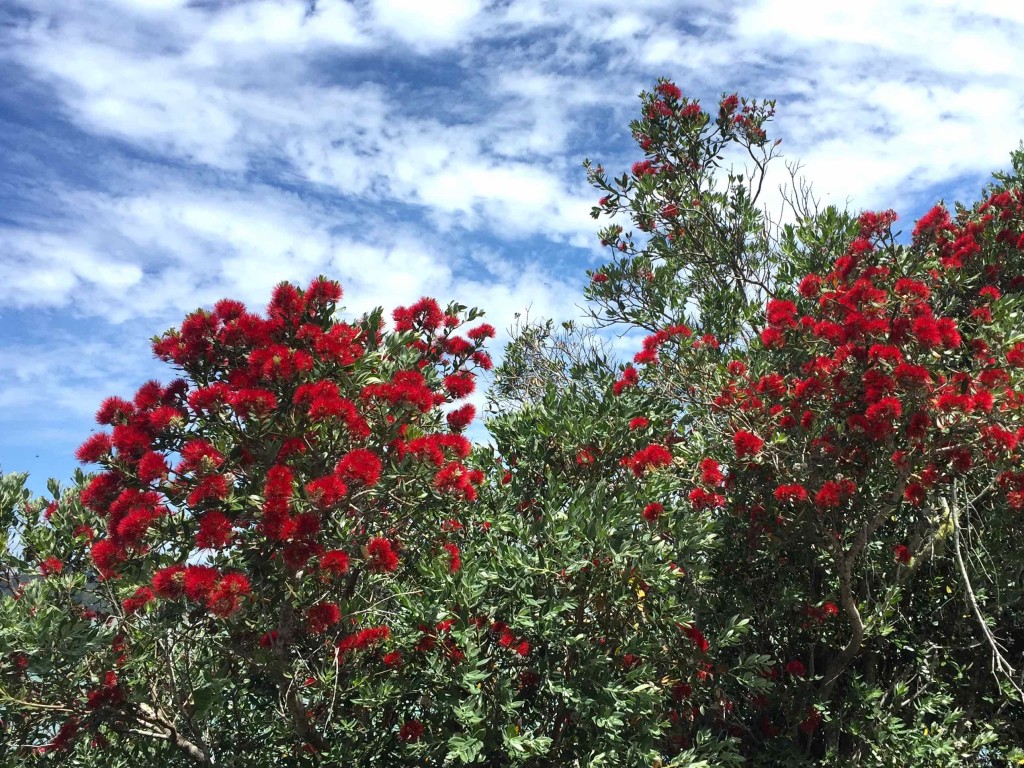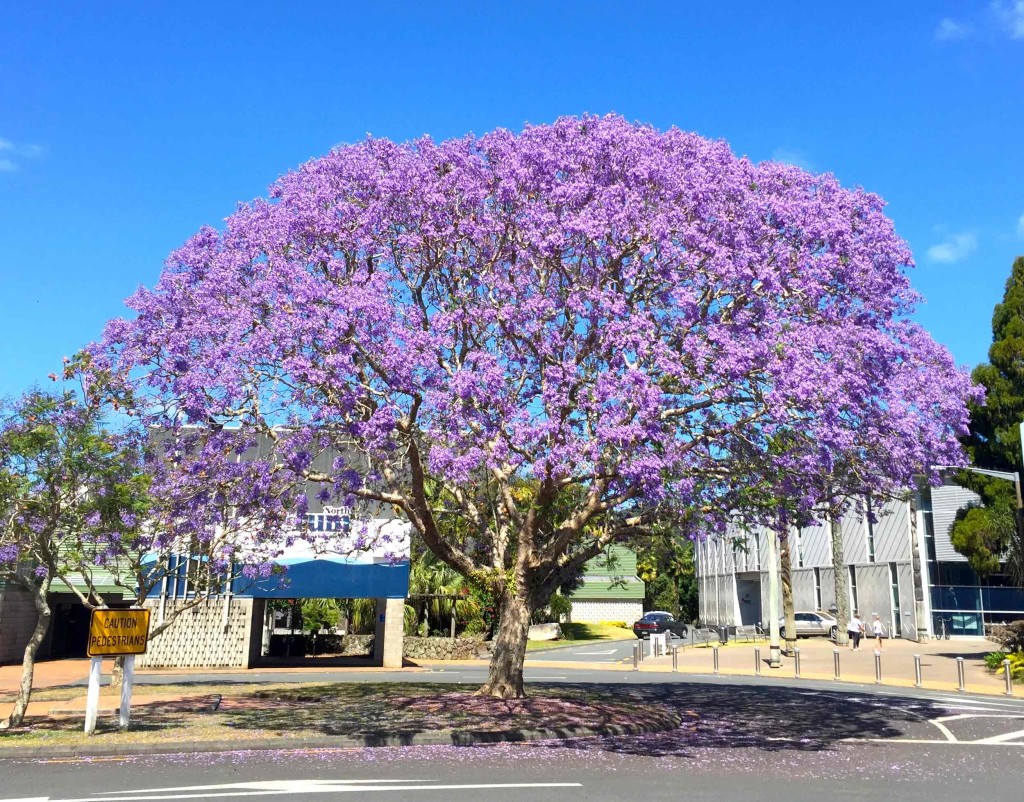 ---
As we move into the New Year, the trees and flowers are blooming everywhere, including purple Jacarandas and the striking Pahutukawa tree (pronounced PA-hoo-too-COW-a), informally known as New Zealand's 'Christmas tree.' It's brilliant red blossoms and vivid green leaves are everywhere. To our pleasant surprise, we've also found local ripe bananas, oranges, apples, pears and avocados plentiful. I'm definitely warming to the idea of a fresh-produce holiday season!
Our plans were to spend just a couple weeks here in the Bay of Islands before moving South to Whangarei (pronounced FAHN-ga-rey), but just before departure we lucked into a long-term mooring here in Opua. This means we have a safe, inexpensive place to leave the boat while we explore other parts of the country. With that decision made, Opua is now our base of operations. We really like it here in Northland's beautiful Bay of Islands.
---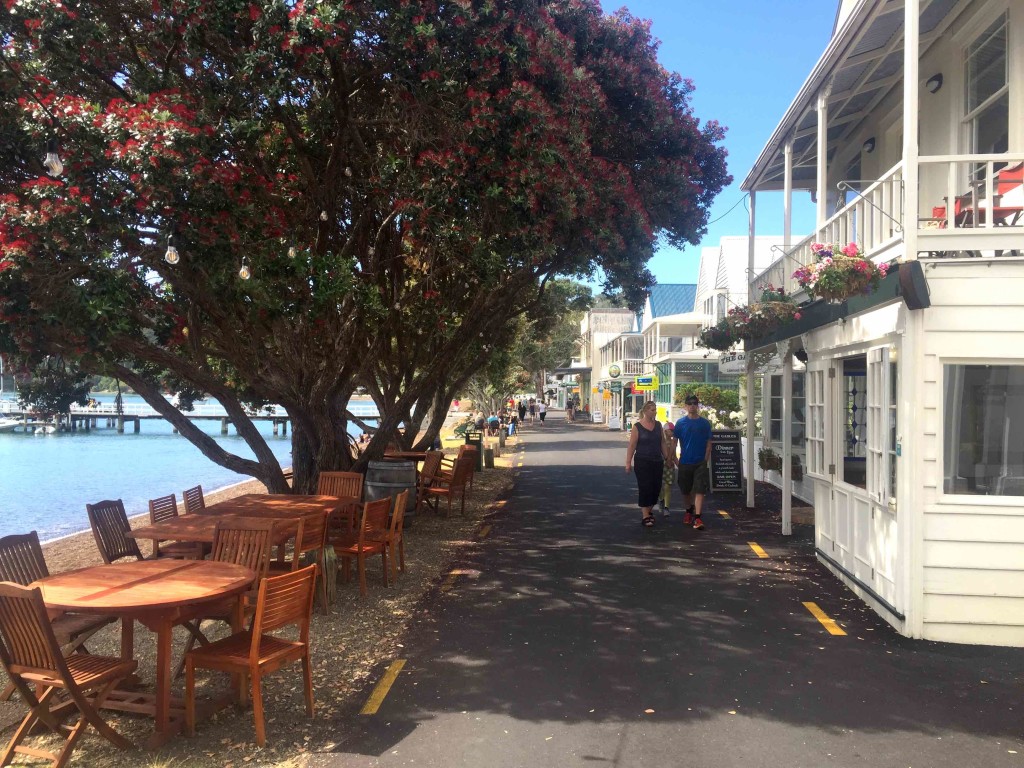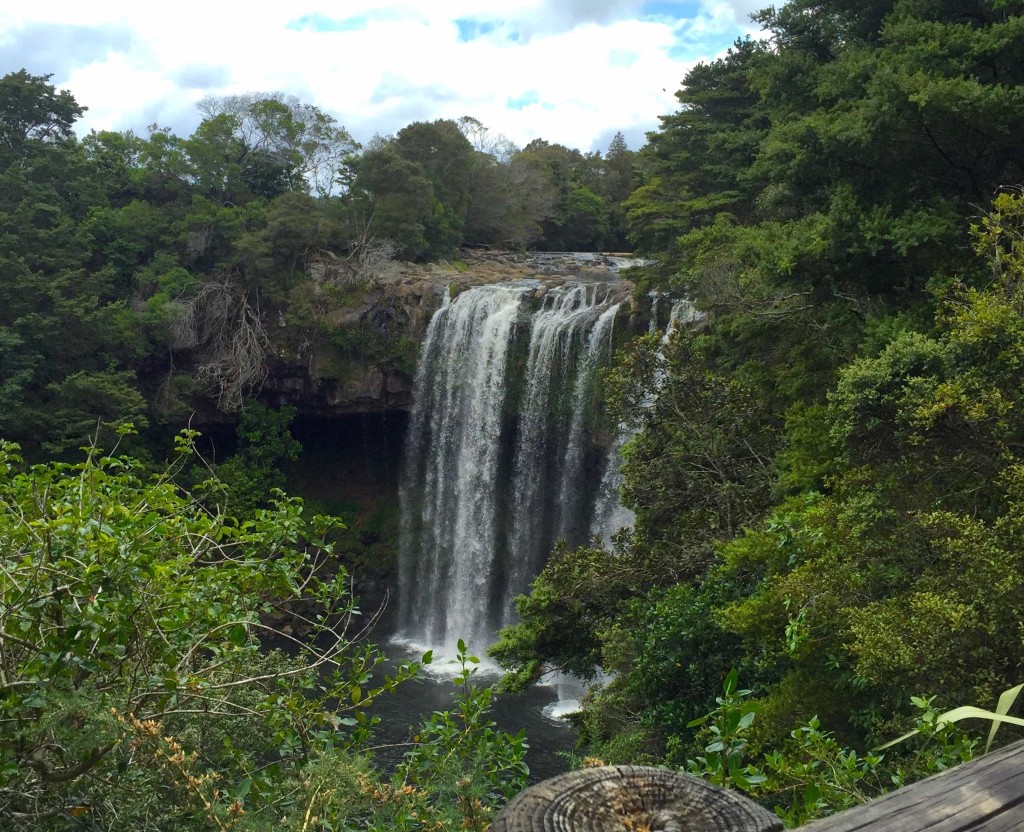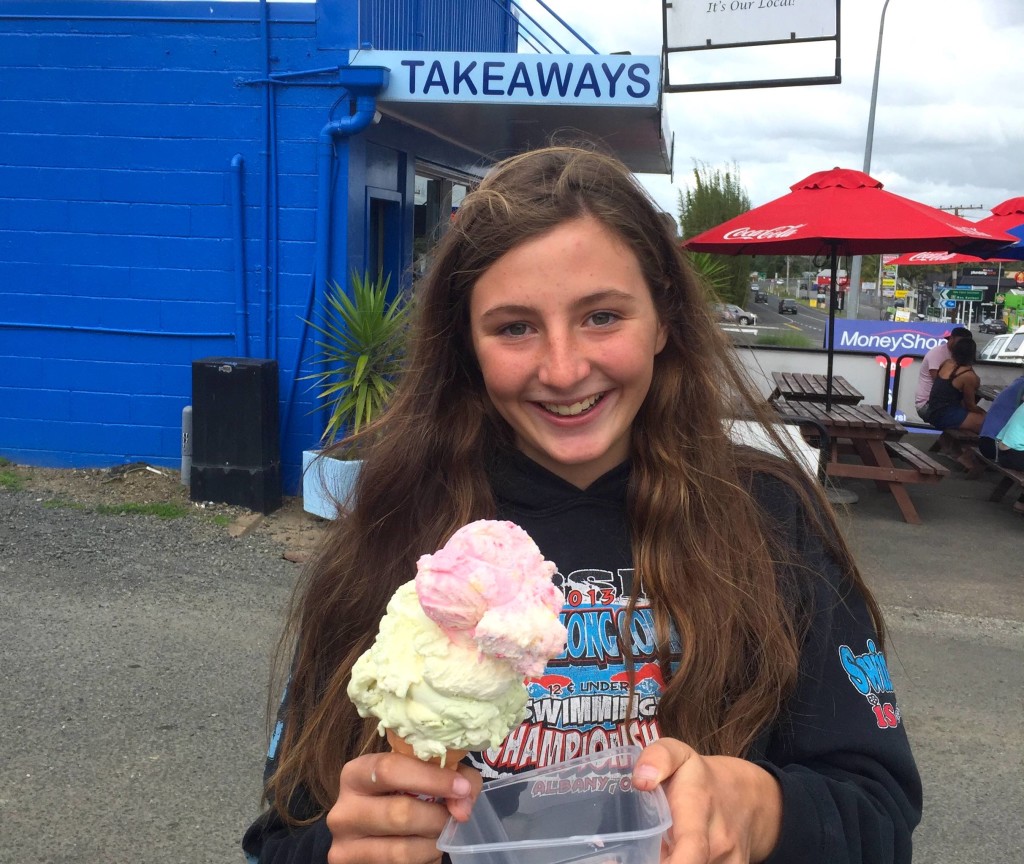 ---
Nearly every place we've been in the past year could be thoroughly explored without a car, but New Zealand isn't like that. Within a couple weeks of arrival we found a well-used Volvo XC wagon to help with errands and exploration of the country by land. After our time aboard it didn't seem right to go voyaging in a nameless vehicle, so we have christened the car "Fern" after the frequently used silver fern symbol of NZ (pronounced EN-zed).
English is spoken here, but many place names, signs and notices are also in the native Maori which frequently leaves us sputtering. It's an excellent opportunity to advance our spoken language skills. Let me give you a few nearby examples: Hookianga (pronounced HOO-key-AHN-ga), Matauri (pronounced ma-TAO-ree), Waipukurau (pronounced WHY-poo-koo-RA-oo), Kawakawa (pronounced COW-a-COW-a), and Waikikamukau (pronounced – no I'm not joking – WHY-keek-a-MOO-cow). In fact, most places on the North Island are named with Maori words. We've also found it's not a complete certainty that people will understand our English. Occasionally folks will wrinkle their noses, look puzzled and ask us to repeat apparently simple statements because our strange "yank" accents throw them off. We try to fit in, but our' kiwi' still comes off a bit contrived: "Yeeah mate! Cheers! Good-on-ya."
Despite the favorable exchange rate NZD$1.00 = USD$0.75, we've found life in New Zealand to be fairly expensive. Gasoline ("petrol") prices are $2 – $2.25/ liter, which translates to around USD$8.00/gallon, and grocery costs stack up quickly for our family due to shockingly small container sizes. Kiwis seem to have firmly refused any forms of "American excess," including packaging in anything but the daintiest 2 – 3 serving sizes. Reinforcing this position, after careful market research Costco apparently bailed on plans to expand into NZ, deciding that the market was not open to bulk packaging.
---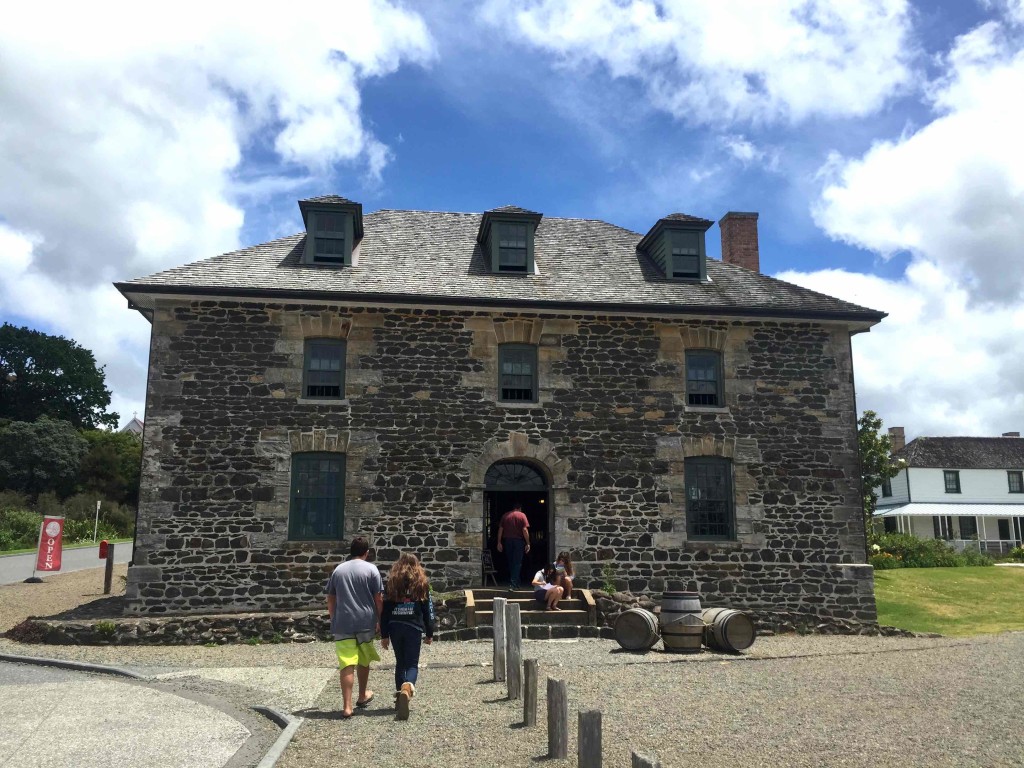 ---
We have many projects in the works since Batu is scheduled for haul-out on January 11. More on that in following posts, but in the meantime, we are tentatively starting to explore the North Island by car. I say "tentatively" because New Zealand roads are…different. This is not just about driving on the left. Although seemingly daunting, driving on the left hasn't been too difficult to embrace since cars here are arranged with the driver's side toward the center of the road. By "different" I mean narrow, curvy and hilly. Even when a straight path would be possible, most roads are shockingly serpentine with very narrow lanes and almost no shoulder. Presumably to reduce road costs, many bridges are only one lane, forcing frequent stops to allow oncoming traffic through. I myself could be called somewhat heavy-footed, but I've found Kiwi drivers to be surprisingly aggressive: often bumper-riding and occasionally passing blindly, if only to end up behind a line of slow moving campers. For me, this is an excellent excuse to practice calm breathing and focused relaxation techniques. I'm getting a lot of practice.
Ahh, but the scenery. Although the aforementioned driver has little time for viewing anything other than narrow, curving roads and white knuckles, the rest of the crew is transfixed by an endless panorama of rolling green hills, forests and pastures dotted with cows, sheep or occasionally deer, and peppered periodically by the rambling stream, shimmering lake or sweeping ocean vista. Northern New Zealand, also called Aotearoa (pronounced AH-o-TAY-a-ROW-a), is a pastoral artist's dream.
---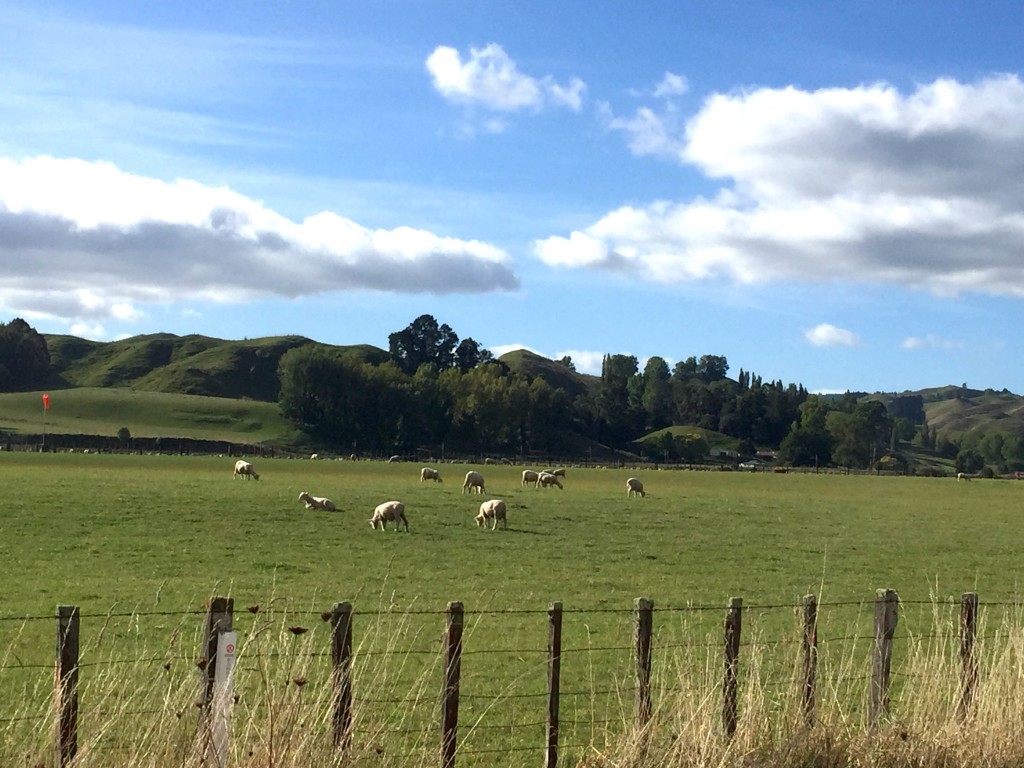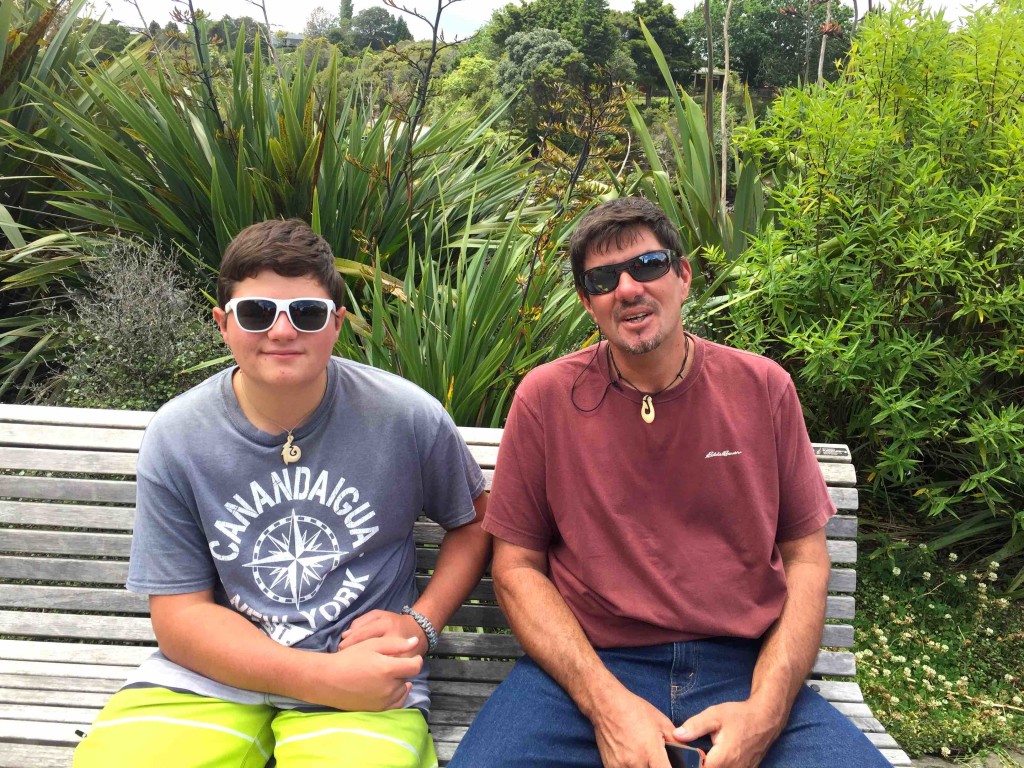 ---
All in all, I'd say the Batu Crew is still adapting to the many aspects of New Zealand which seem familiar, but also also strangely upside down and backward for a native top-sider. We'll work to keep the posts coming as we explore this amazing place.
---