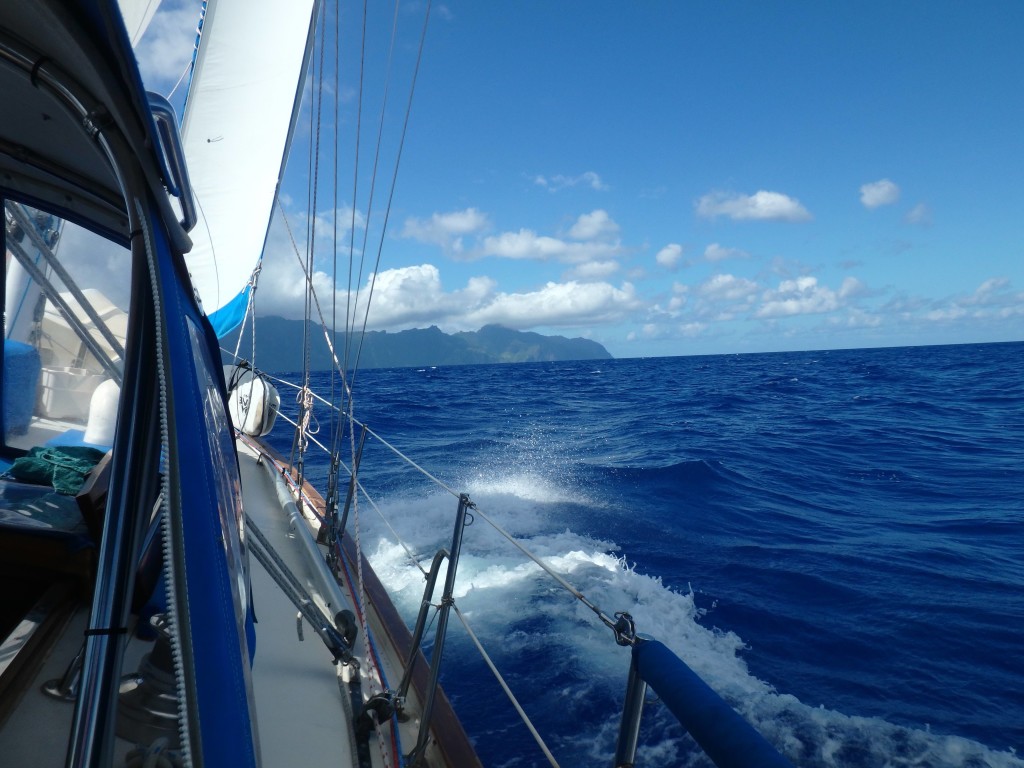 ---
We departed Fatu Hiva on a beautiful, sunny day with warm, moderate trade winds filling our sails from astern. What could be more perfect? The weather forecast was looking great, with steady trades and mostly stable conditions forecast for the estimated 5 day passage. We settled in for a nice, easy broad reach to the Tuamotus. But with sailing and with life, you get what you get and you make the best of it.
As one might infer from the above foreboding, a low pressure trough forecast to pass West of us, saw it's opportunity and swung overhead giving us generally adverse conditions for the majority of the passage. The trough came with strong squalls, rain, shifty winds and contrary swell that slapped us around, filling the cockpit several times during one white-knuckle, midnight to 4am watch. Karen is amazingly robust, but everyone has limits and this watch approached her's. After the wind passed, we were left with exceedingly light conditions making progress difficult, at best. In fact, we were bobbing like a cork on glassy, rolling seas. We ultimately resorted to motoring slowly, a difficult decision given that we were nursing the boat through several mechanical issues including a jury-rigged heat exchanger, a corroded oil cooler and newly leaking v-drive seal.
---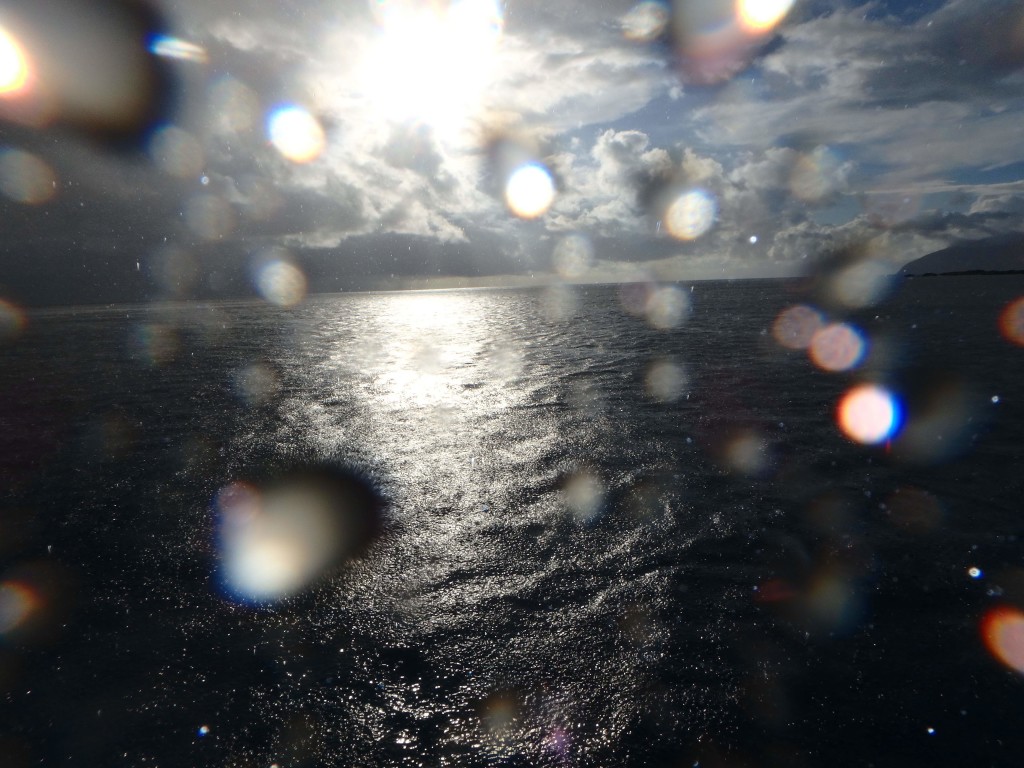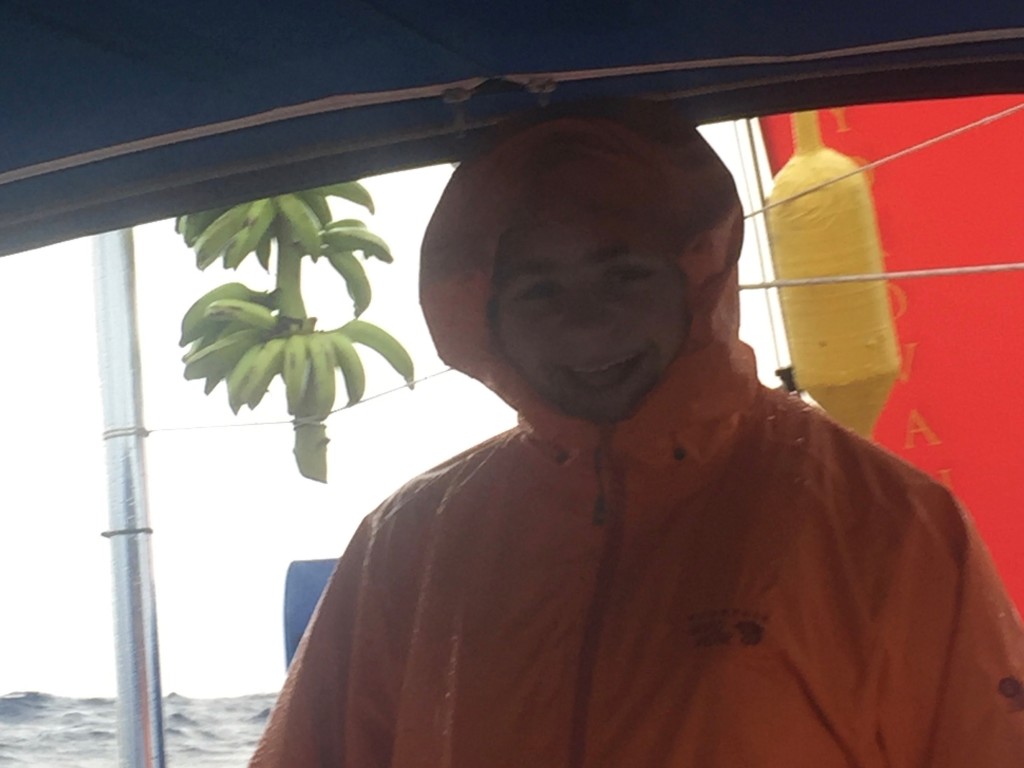 ---
The Tuamotus are a group of doughnut-shaped coral atolls that surround the place where ancient volcanos used to exist. The original volcanic islands have been worn away by many millennia of pounding seas so that only the fringing reefs remain around beautiful coral lagoons. Some of the Tuamotus are closed, while others have reef passes allowing boats to access the lagoon. With strong currents and hidden coral obstacles, reef passes can be dangerous and challenging even to a vessel in strong mechanical health. Because of this we choose to visit Fakarava, a large, beautiful atoll with an airport and relatively easy reef pass. The airport was necessary so that we could meet up with Karen's Mom for a long-awaited visit. Even with an easy pass, it's imperative to properly time an atoll entry with the tides, which effect and amplify the already powerful movement of water in and out of the lagoon. If not timed properly, one can easily be swept into coral heads, large breaking waves, or be unable to maintain enough speed to enter or exit the lagoon.
---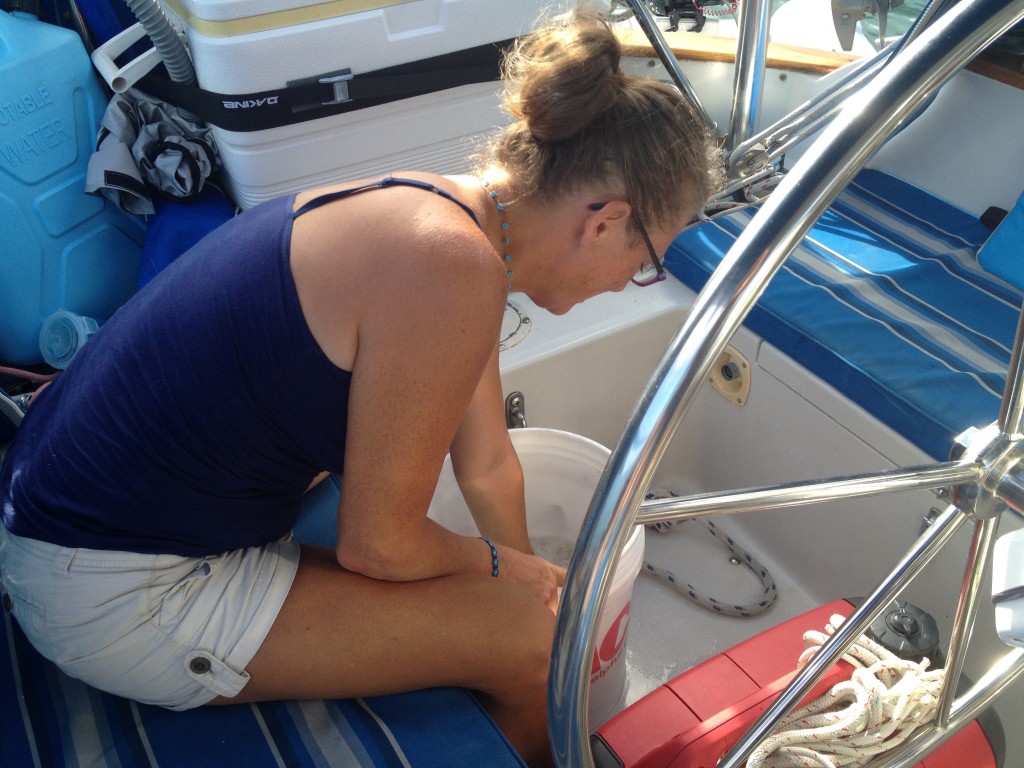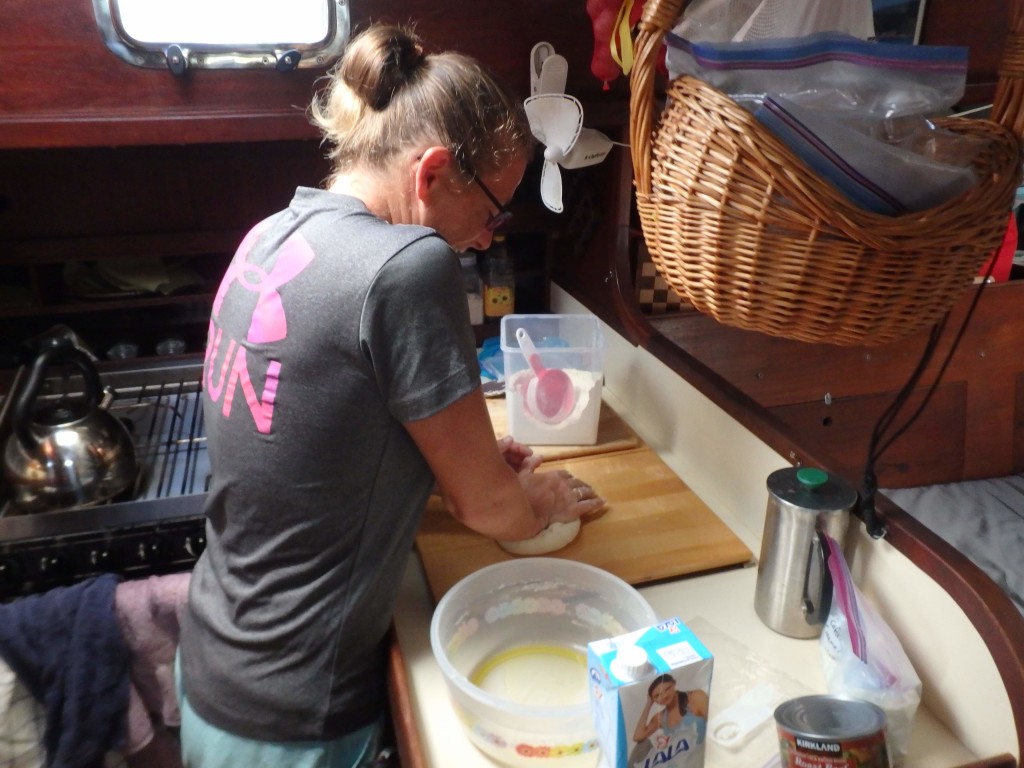 ---
Based on the original weather forecast, we had hoped to make the 550nm passage from Fatu Hiva to Fakarava in 4 or 5 days, but as time marched on it appeared clear that we were not going to make the afternoon slack tide through the North Pass. The updated GRIB file and forecasts predicted continued light winds. This meant another night at sea, going slow and standing-off at the entrance to await the next day's slack tide. Knowing that Granny was waiting for us in Fakarava made this a difficult point to accept, but as the light evening air freshened we were thrilled and grateful to finally turn off the motor and ghost along at a similar speed under sail.
---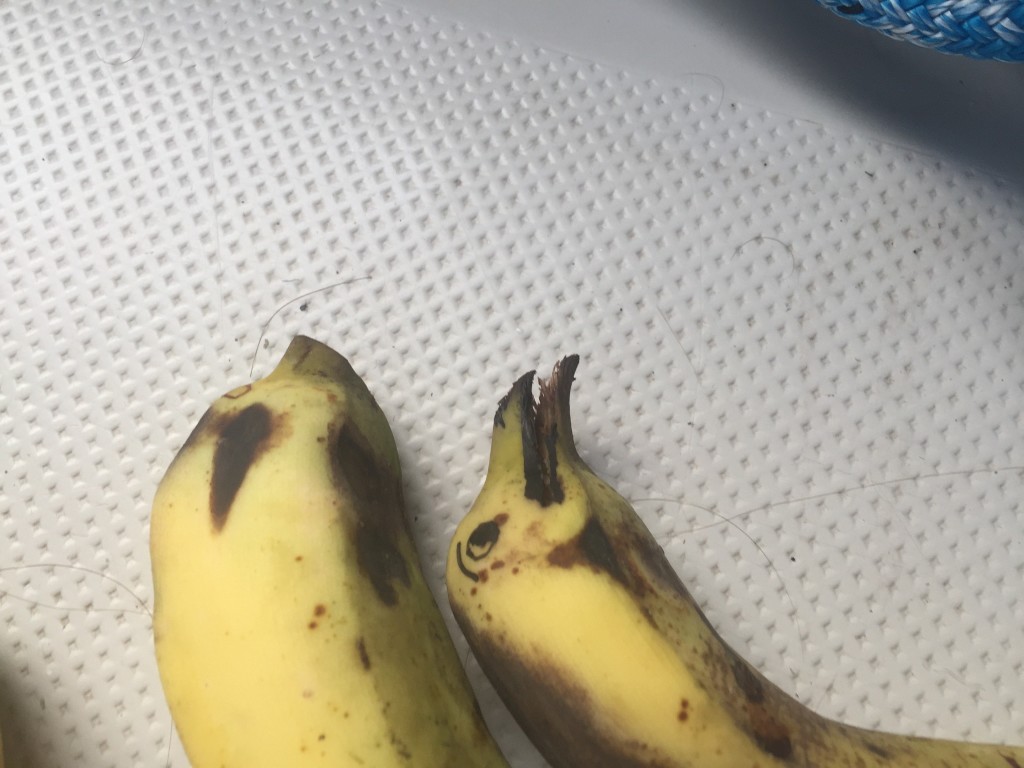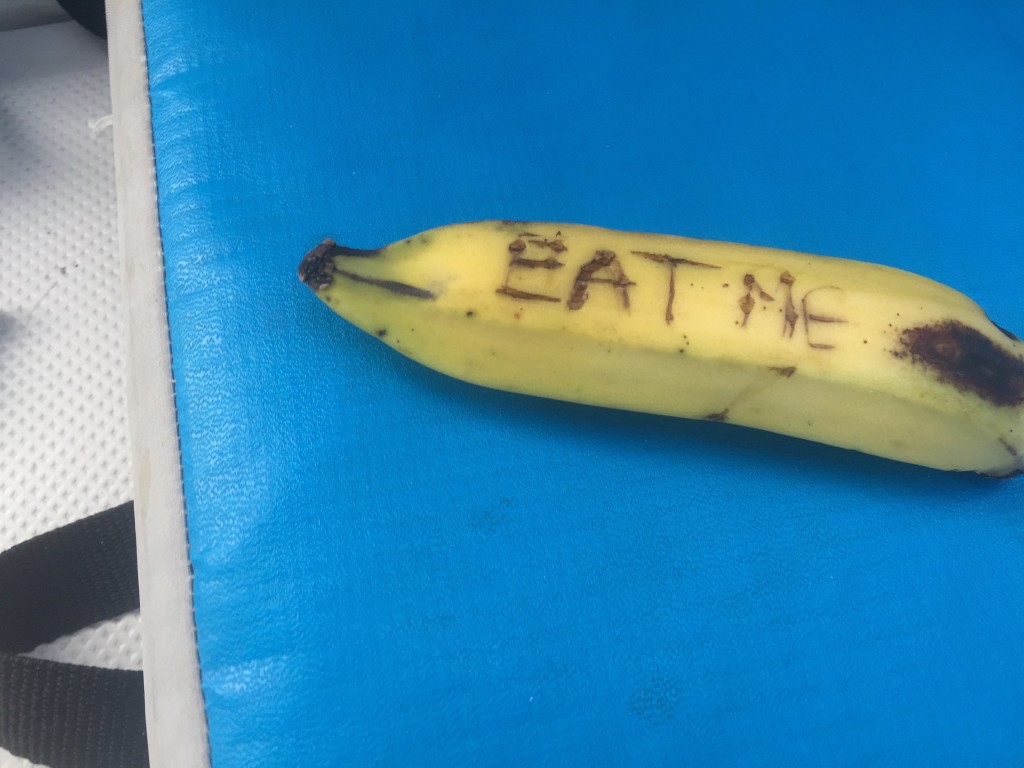 ---
During the wee hours of the morning a surprising thing happened. Ever so gradually the light air filled in to a zephyr and increased to a breeze, continuing to freshen so that, as we sailed between our first atolls into relatively smooth, sheltered water, Batu was happily churning along at 7 knots or more. My brain was telling me we'd never be able to sustain this speed through the coming hours. The responsible thing to do would be to reduce sail and slow the boat down. At least that way we'd have fewer hours to stand-off at the entrance. My heart, however, said Batu was too well-balanced, too perfect, too joyous to slow down. She was doing what she was built to do. So, I threw reason astern and let her run on our miracle breeze. Godspeed, I think.
Impossibly, we pulled into the North Pass of Fakarava 15 minutes early for the afternoon slack, and just as another squall was darkening the skies, bearing ominously down on us. Despite the rain, the heavy chop and several miles of excruciatingly slow progress into 25 knot winds, we pulled into Lagoon de Fakarava, laid our anchor down, and celebrated togetherness with Granny just as darkness slid over the last of passage day 5. It's a small thing, but for us it was magical to feel as if miracles really do happen.
---