The roughly 300 nautical mile 'hop' down the coast was fairly uneventful, all in all. Cautiously we started, again, with a small craft advisory for high winds and seas. While we can't ignore these warnings to mariners, we are coming to understand that they don't necessarily mean we shouldn't go out. We need wind to sail, without it, we're just a painfully slow motorboat. Fortunately, Batu is ready for sea, and we are ready to go with her. We had a nice sail for half the passage, but despite high wind warnings, once South of Point Conception we ended up motoring through the outer passage of the Channel Islands.
---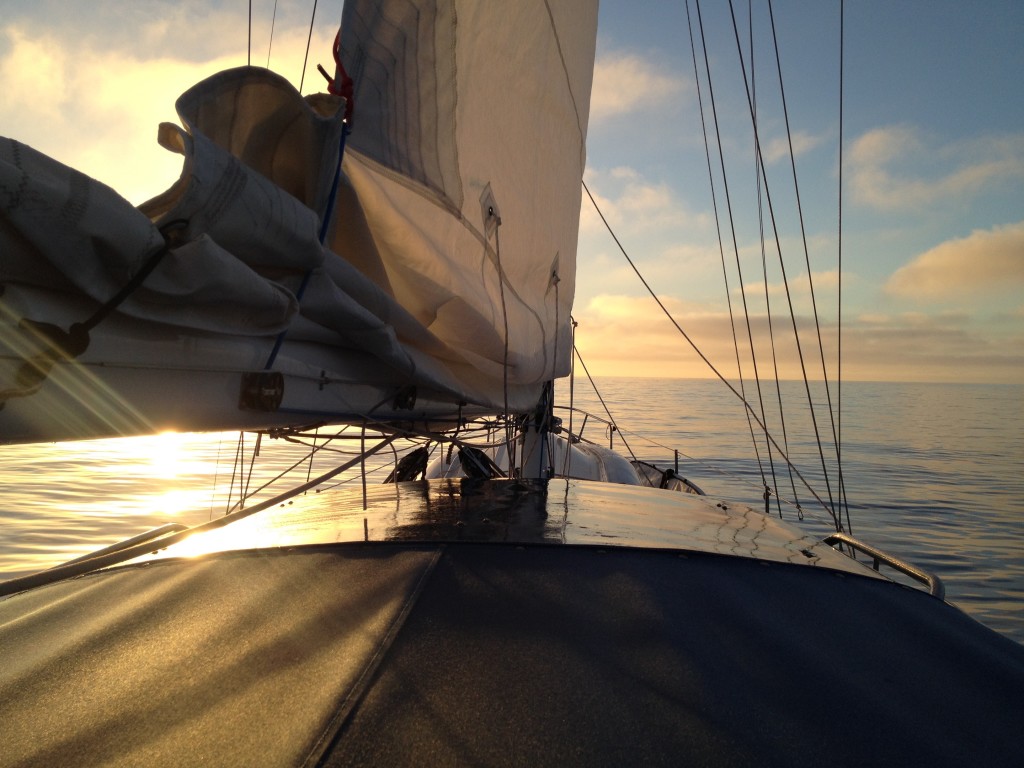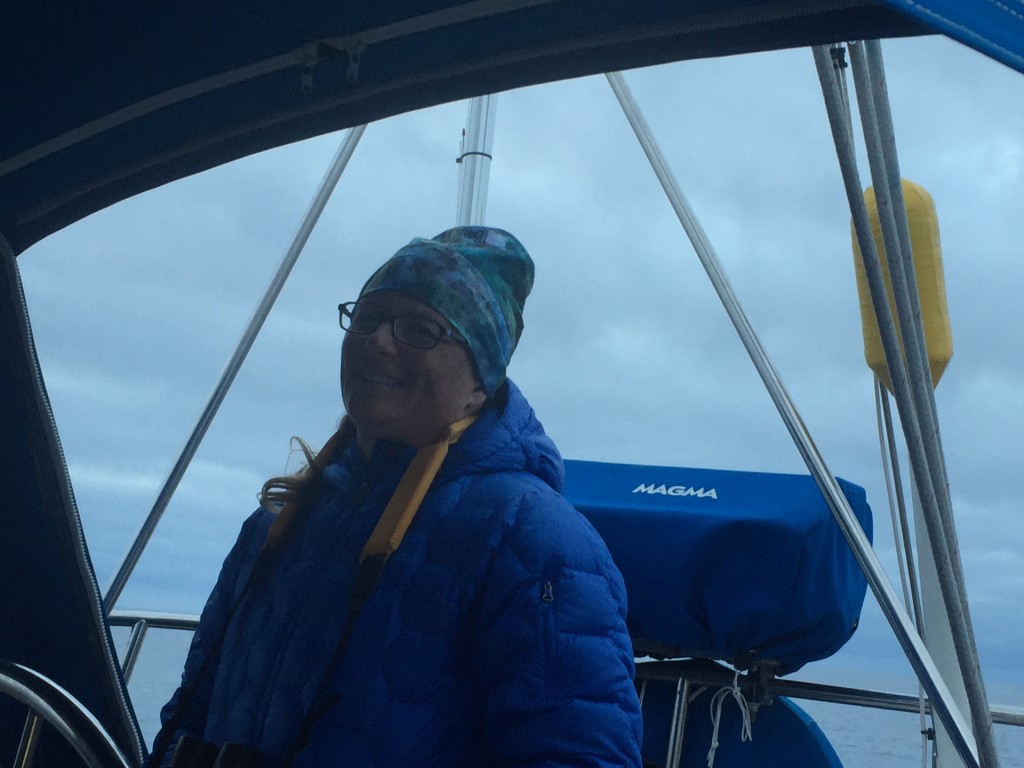 ---
On the whole, sailors are a superstitious bunch. We don't take a lot of stock in most of them, but there are a few that are so universally accepted, that to flaunt them seems foolhardy. Afterall, how could so many people be wrong? One such widely accepted superstition is that it's bad luck to leave on a Friday.  Sadly, an unfortunate side-effect about being cruisers, is that, without jobs, we're somewhat clueless about what day of the week it actually is. This was the case with our departure from Morro Bay. We were already four hours out to sea before I figured out that we'd left on a Friday. I tactfully explained the situation to the powers that be and asked forgiveness for my clueless, happy-go-lucky attitude. This was apparently acceptable since our passage was uneventful, but all the same, I was on edge until we stopped moving in San Diego.
---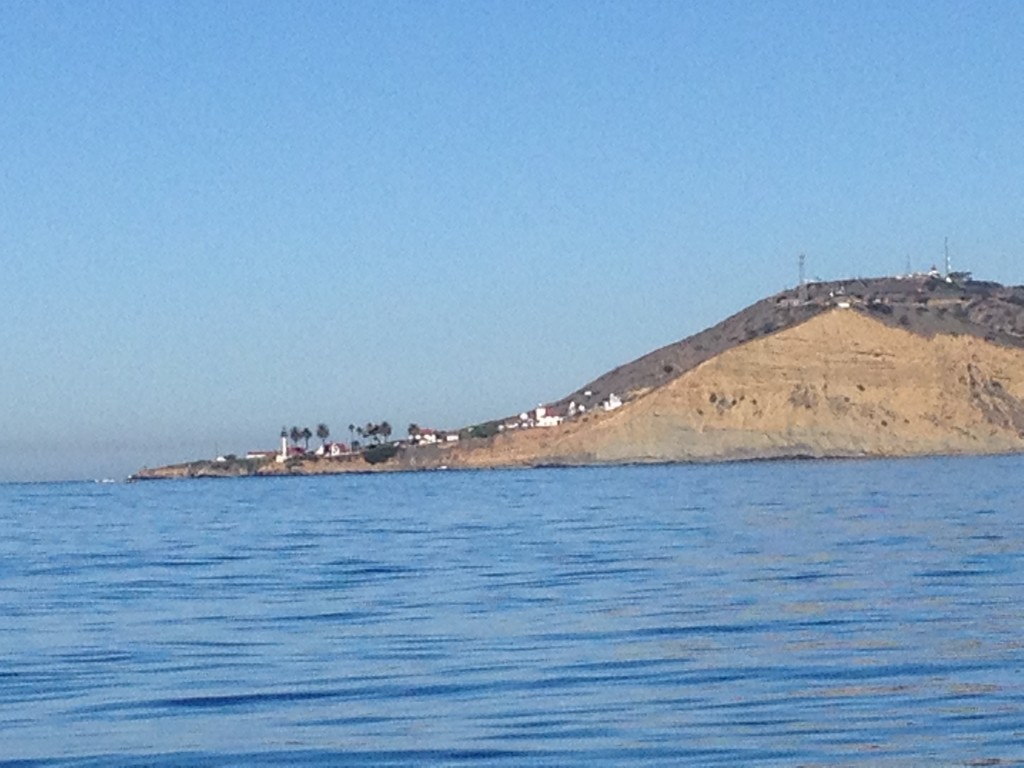 ---
Three Amazing Things about ocean passages:
#1) Traveling with dolphins. All down the West coast we have been warmly greeted by various groups ranging from two or three to literally hundreds of dolphins. No matter how rough or calm the seas, these beautiful creatures converge on the boat, taking turns criss-crossing the bow in well synchronized groups. We've seen many different types and they are all welcoming, curious, and playful! They seem to love it when we come to the bow to see their acrobatics, even turning sideways occasionally to look directly at us. When the dolphins show up, you just have to smile. They are the ocean's welcoming committee.
#2) Bioluminescence. The sea sparkles at night. Some areas have more luminescence than others, but all down the west coast we've experienced great comfort and wonder in the dark of the night from the firefly sparkles and luminescent glow beneath the surface. Anywhere the water is agitated will glow and spark. With crisp stars above and glowing spark trails streaming away from bow and stern, it's not hard to imagine the boat moving through the middle of a giant black snowglobe. One particularly dark, luminescent night we experienced pure magic; a pod of dolphins joined us, looking for all the world like fireworks around the boat. You could see their trails criss-crossing from side to side and weaving above and below each other in pairs and threes. Without a doubt, it was one of the most surreal and magical things I have ever seen.
#3) Whales. Thankfully, we have not seen whales too close to the boat. We have seen several whale spouts, backs and flukes as they move along their migratory path, which parallels our route. One evening at sunset we saw an adult whale (we think either a gray or a humpback) fully breach the surface about 300 yards astern. We're not sure if she was chasing something, or just enjoying the beautiful sunset, as we were, but she breached repeatedly, making huge waves and a staggering splash in the evening glow. The awesome power and majesty is something I will never forget.
After the passage, San Diego itself was almost an anti-climax. It's a beautiful harbor with many thousands of amazing boats, and just as many boaters, all seemingly in a very big hurry, no matter which direction they are going. Saturday races brought out a fleet of at least 150 – 200 boats raging from 24 to 120 ft long, an amazing sight! Our time in San Diego was spent replacing the batteries and running countless other errands before leaving the states. We were thankful to have the city at our fingertips, and yet glad in the end to see its lights slip astern as, on November 10, we made an evening departure for Ensenada, Mexico, just 70 miles South.
---