On July 24 I walked out of the building where I spent the last seventeen years, closing the door on a big chapter in my life. I suspect my co-workers imagined my new life to be an endless, happy vacation as they watched me go. Within a week I was, without a doubt, in one of the nine realms of Hell. After pulling off the sails, boom & rigging, we pulled the mast from the boat at the Hood River Marina using a local crane company. I'll grant that removing a 55 foot long, 500 lb. mast is pretty stressful, but I have discovered that real suffering involves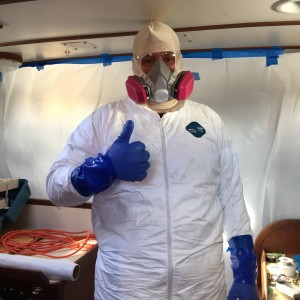 tearing out the interior of a beautiful boat and proceeding to grind fiberglass tabbing with a heavy 4″ angle grinder. Add daily highs around 105 – 110 degrees plus a full suit of Tyvek and let the head-popping itchiness begin. Ultimately, I gave up on the Tyvek suit to avoid certain heat stroke and resolved to feeling like a porcupine with fiberglass quills for the rest of the month. Periodic swims in the cool marina water helped to wash off fiberglass dust and sweat. It took all month to replace the 9 stainless chainplates that anchor the rig and rebuild the tabbing on 2 critical knees that support those chainplates, but I'm pretty sure there will be at least one dark and stormy night where we'll be very happy to have this work done.
---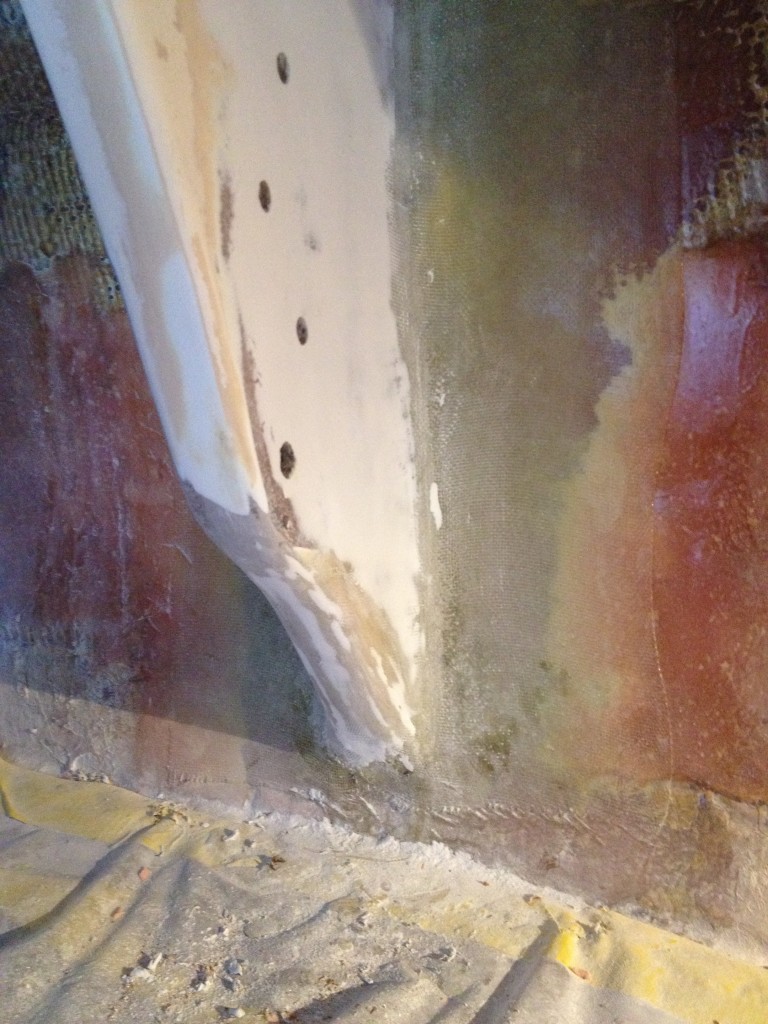 ---
I have to admit, the concept of sailing freely over the sunny, blue oceans of the world sounds pretty appealing. I'll tell you for sure though, cruising is a mind-blowing LOT of work, and not for the faint of heart. All I can hope is that it gets a bit more glamorous than what we've experienced this month.
---